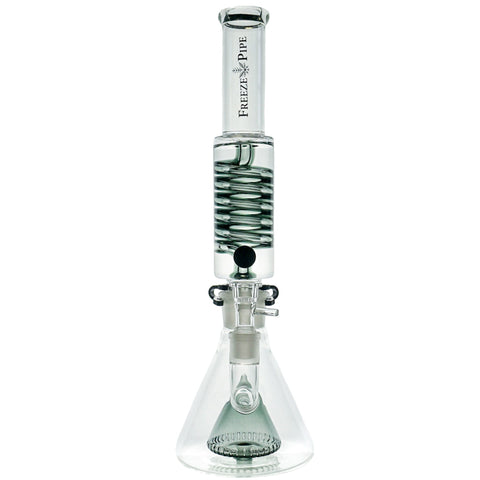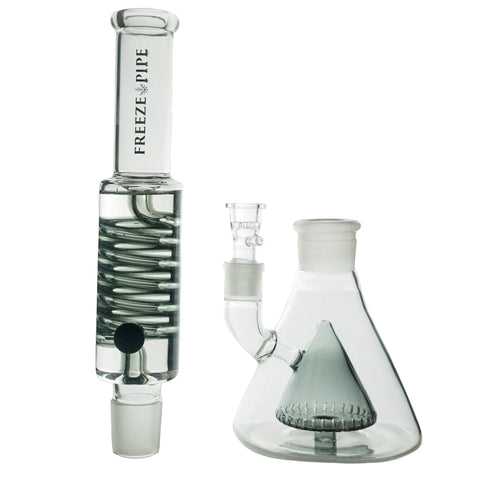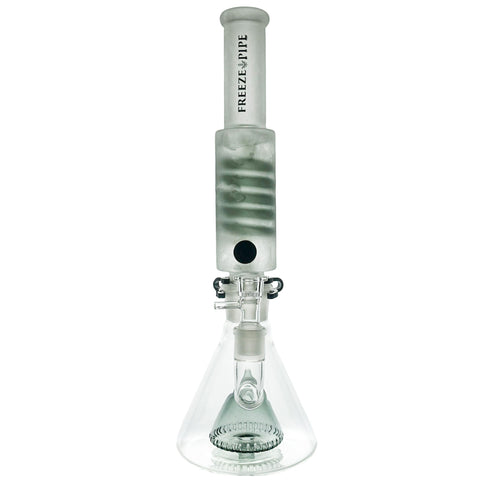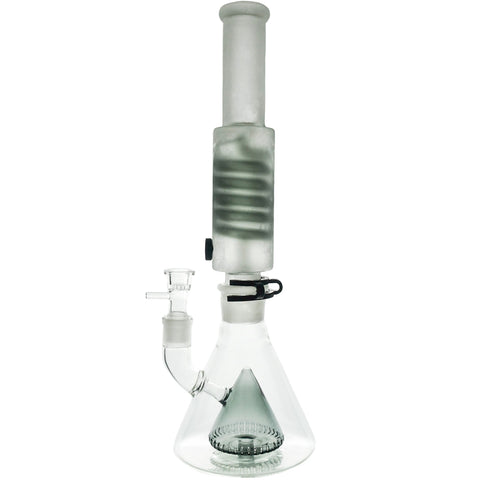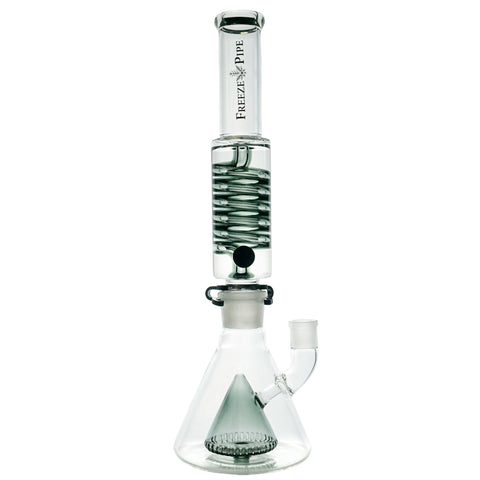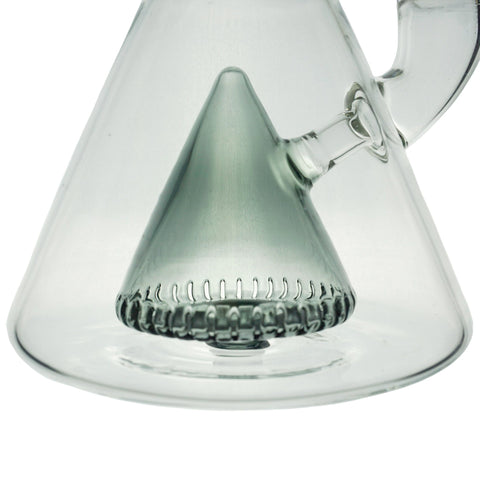 Freeze Pipe
Freeze Pipe Bong XL
The Bong XL features Freeze Pipe's largest glycerin coil for maximum cooling power. This extra large coil is paired with a beaker base and showerhead-style percolator, chosen for its high levels of percolation and low drag. All of these design elements make the Freeze Pipe Bong XL the perfect daily driver for herb. 
The largest Freeze Pipe glycerin coil

Widened coil for increased airflow and ease of cleaning

Showerhead percolator for maximum percolation with low drag

No mess or hassle with ice cubes
90 degree joint that is perfect for ash catchers and other accessories


What is Glycerin?
Glycerin is a gel-like liquid that is able to reach freezing temperatures quicker and stay cold longer than ice without freezing solid and cracking the glass. It is housed in a sealed chamber so it won't melt like ice in a regular ice pinch piece where it then trickles down and overfills the percolation chamber. It's completely safe, non-toxic, and typically found in food and sweeteners. 
How to Use Freeze Pipe Glycerin Chamber
 - Place the glycerin chamber in the freezer and let sit for at least 1 hour. It is okay to leave in there longer or even store it in the freezer so it is always ready when you are!
- Connect the joints of the glycerin chamber and the base. Then, grab the black clip and put the wider side of the clip on the base piece and the slim side on the glycerin chamber. Once in place, gently press down on the connector until it snaps into place.