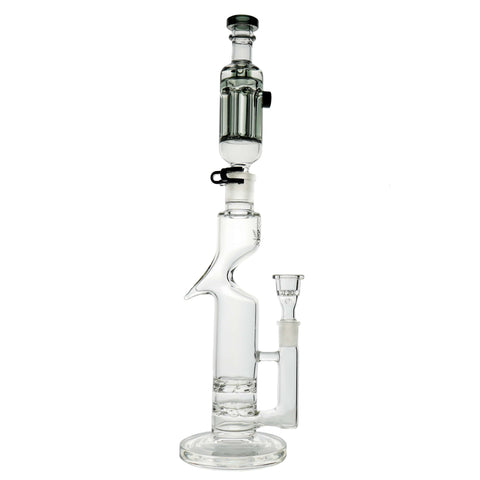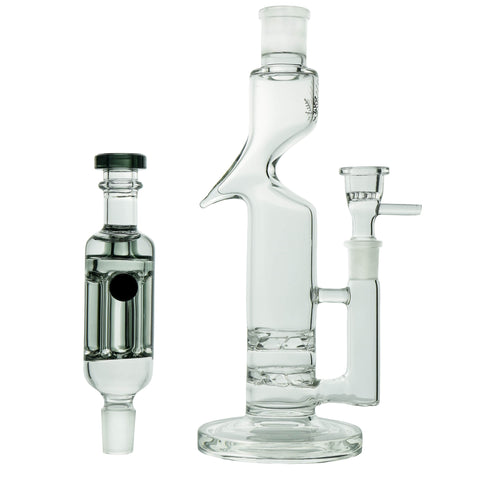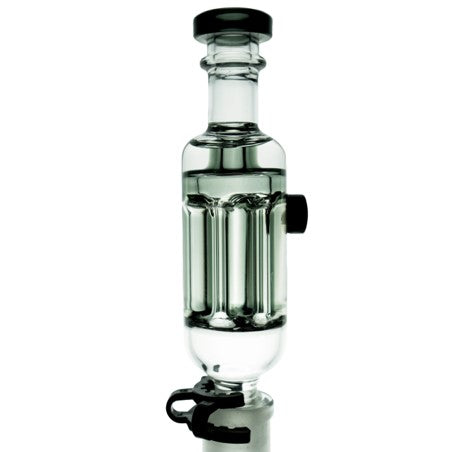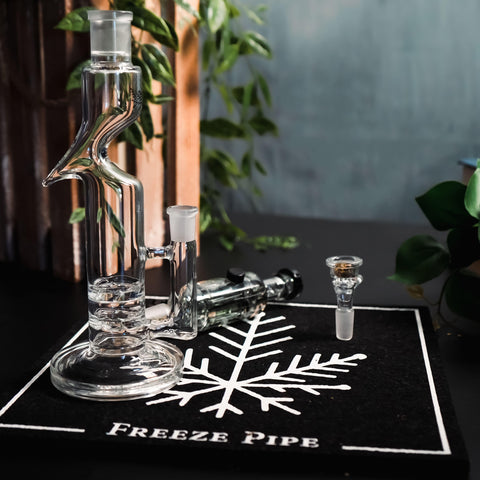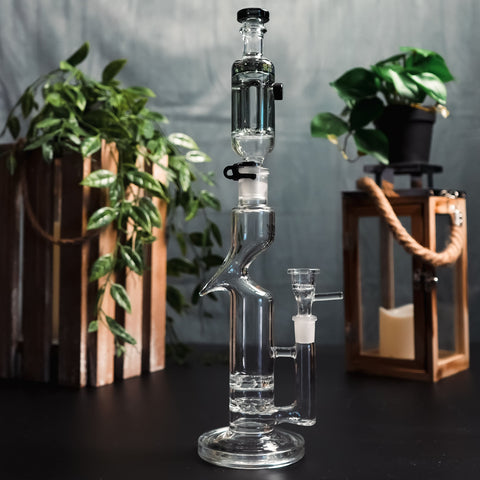 Freeze Pipe
Freeze Pipe Tornado
The Freeze Pipe Tornado is the perfect piece if you're looking for something unique that no one else has. It features two
turbine perc
s for one-of-a-kind spinning function, a convenient handle, and a freezable glycerin-filled mouthpiece. Tornado-style function filters and cools smoke like you've never experienced before and the built-in handle makes passing this piece around as easy as possible. 
14mm Bowl with a 90 degree joint
Attachable glycerin chamber
What is Glycerin?
Glycerin is a gel-like liquid that is able to reach freezing temperatures quicker and stay cold longer than ice without freezing solid and cracking the glass. It is housed in a sealed chamber so it won't melt like ice in a regular ice pinch piece where it then trickles down and overfills the percolation chamber. It's completely safe, non-toxic, and typically found in food and sweeteners. 
How to Use Freeze Pipe Glycerin Chamber
 - Place the glycerin chamber in the freezer and let sit for at least 1 hour. It is okay to leave in there longer or even store it in the freezer so it is always ready when you are!
- Connect the joints of the glycerin chamber and the base. Then, grab the black clip and put the wider side of the clip on the base piece and the slimmer side on the glycerin chamber. Once in place, gently press down on the connector until it snaps into place.