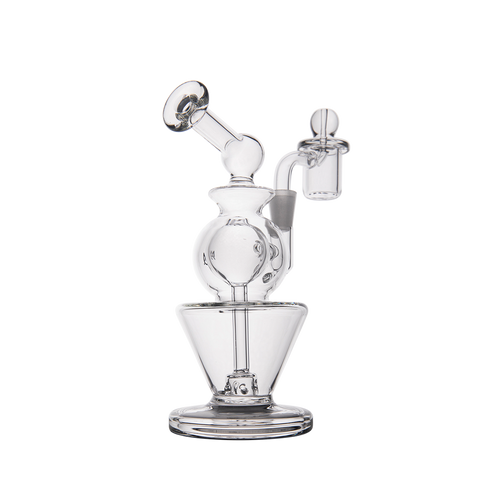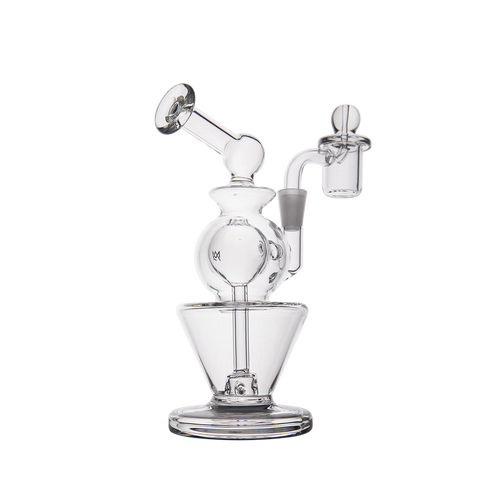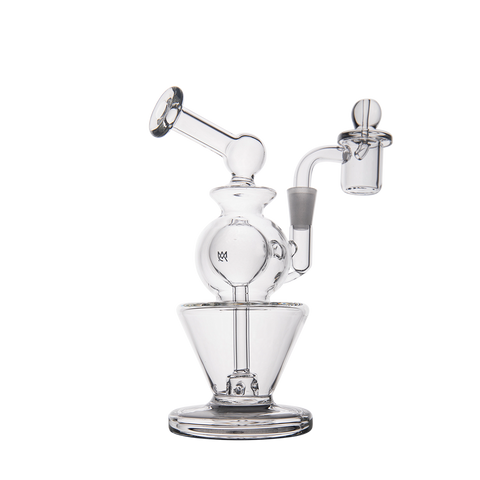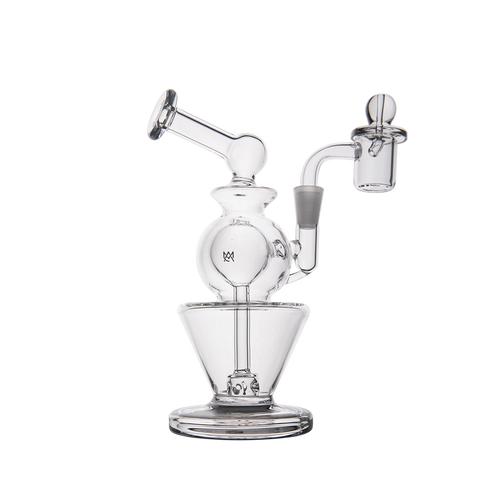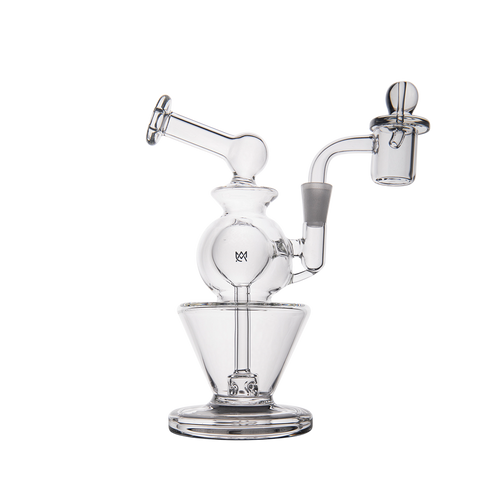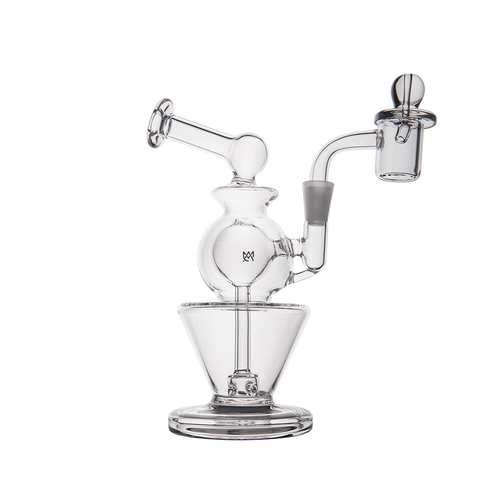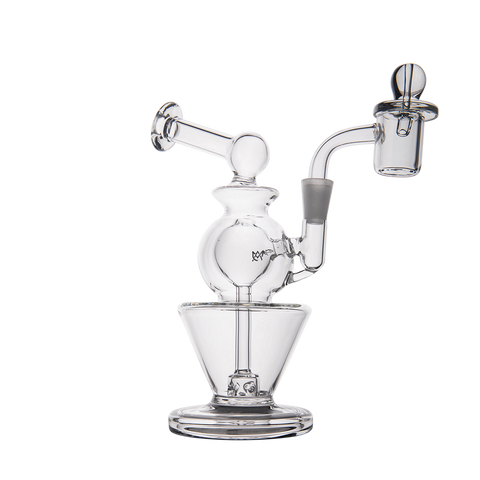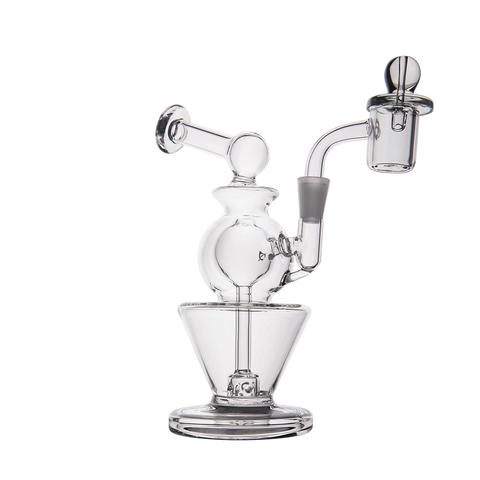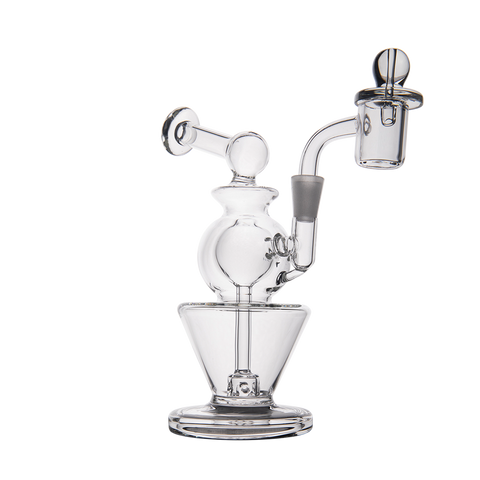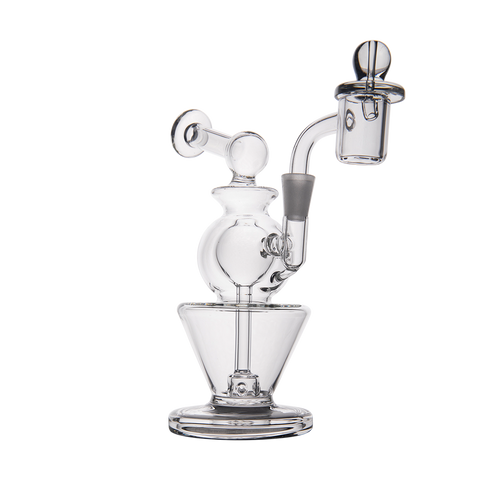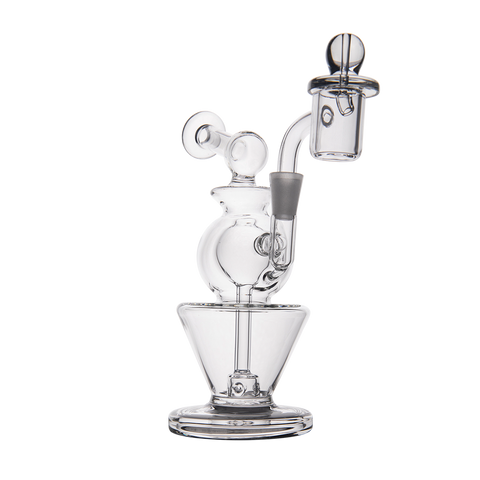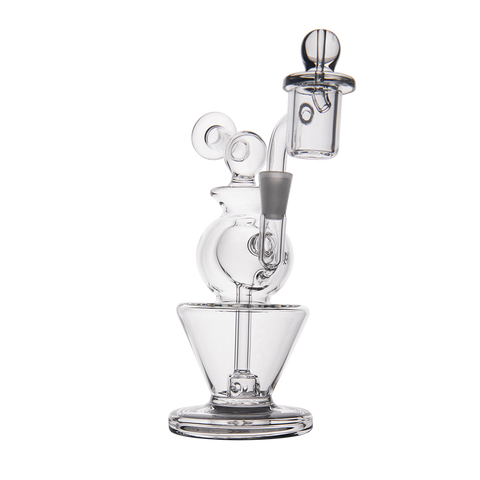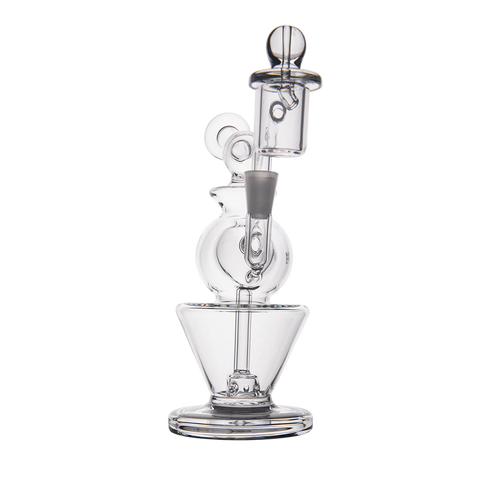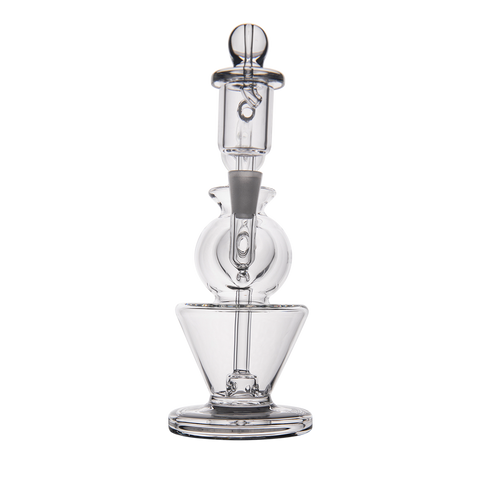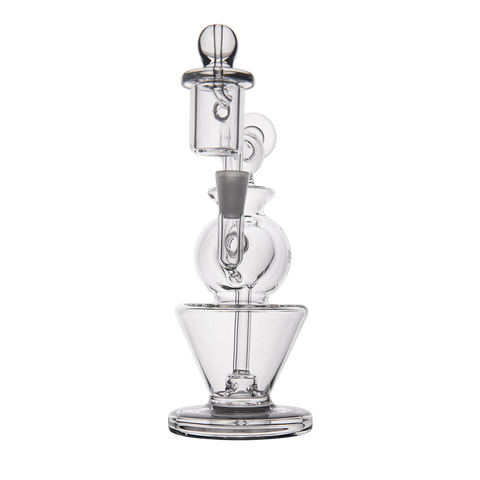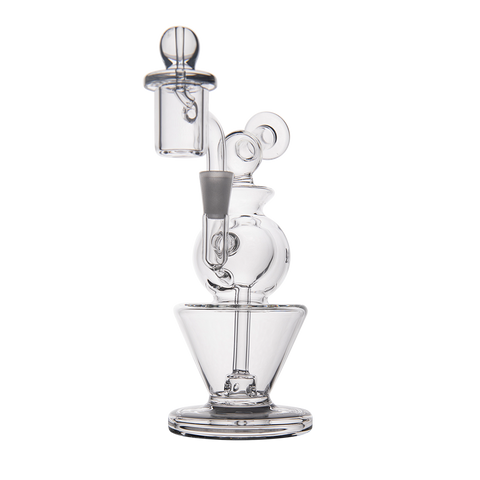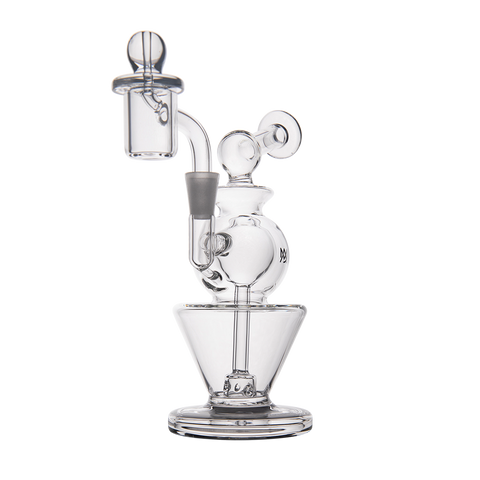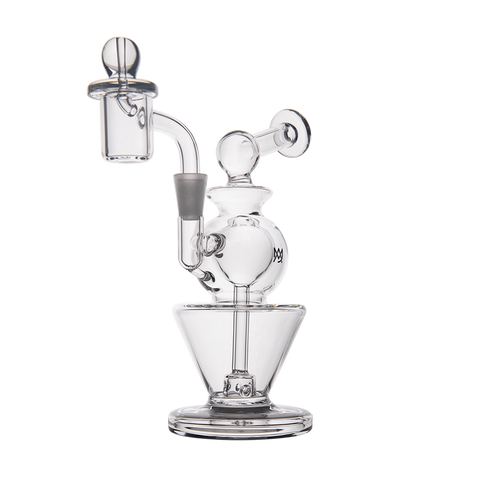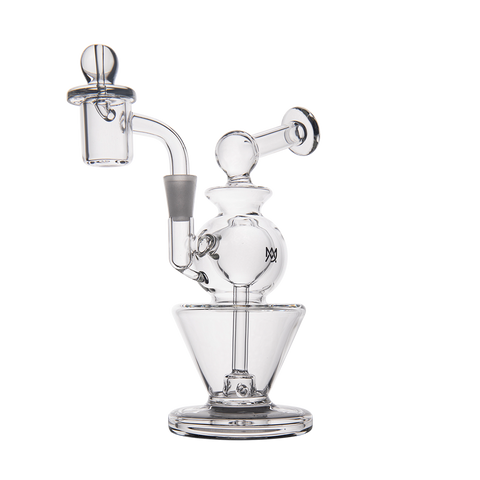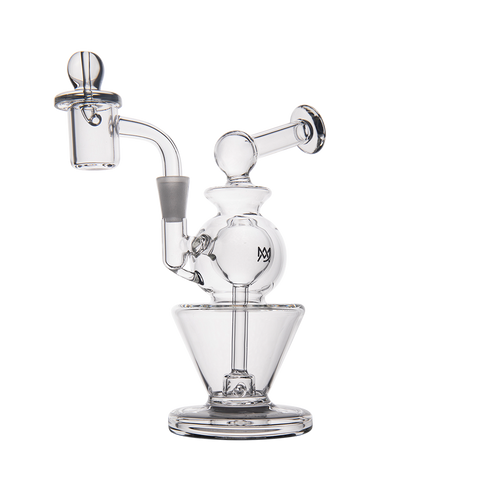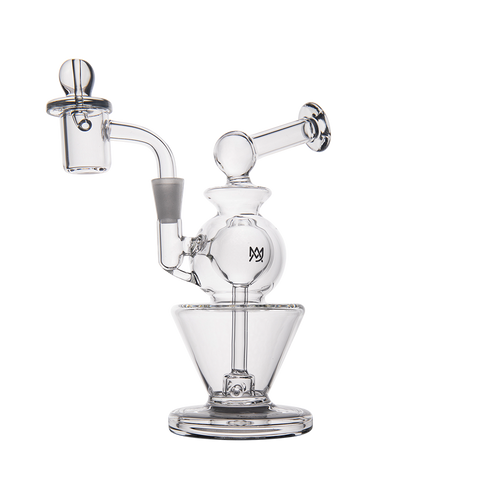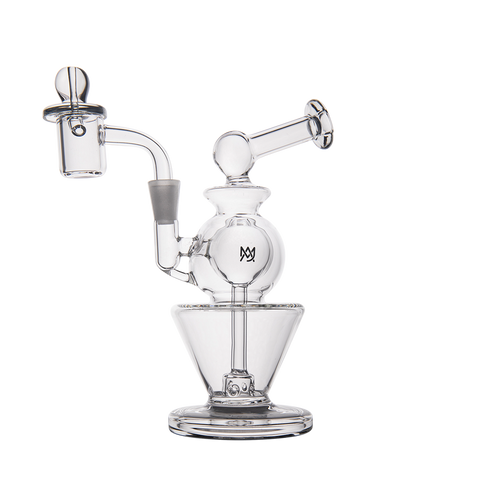 MJ Arsenal
Gemini Mini Dab Rig
The Gemini Mini Dab Rig is a tribute to one of NASA's landmark space programs that helped land the first man on the moon. This portable dab rig boasts an eye-catching double ball design and an inverted cone base, handcrafted from heat-resistant borosilicate glass.
This compact and sturdy rig is perfect for individual or group sessions. The double ball design enhances vapor filtration, offering you a comfortable and efficient draw.
Built for durability, the Gemini Mini features an angled mouthpiece for comfort and a structure that fits perfectly in your grip. With the entire rig expertly blown from borosilicate glass, we assure a rig that has stability and is built to last.
Innovative features include an inverted cone base for minimizing water volume while maximizing terpenes, and a double ball upper filtering system that ensures no vapor is lost. The rig comes with a splash guard to prevent messes, and an oil catch to keep your water clean.
The Gemini's based connected puck percolator cools every dab to perfection, enhancing flavor subtleties. Its ergonomic shaping and firm grip complement its functional design. The double ball adds balance and filtration, preventing the rig from tipping over when empty.
Finally, the Gemini Mini Rig's design brings together functionality and aesthetics, setting a new standard for dab rigs. Each Gemini Mini Rig  is a testament to our commitment to innovative design and craftsmanship.
Material: 100% Borosilicate Glass
Joint: 10mm
Dimensions: 6.5in x 3.75in x 2.75in

What's in the box:
Gemini Mini Dab Rig
Mini Rig Standard Quart Bucket
Flat Carb Cap
This product and all products on this site are intended and sold for legal purposes only.