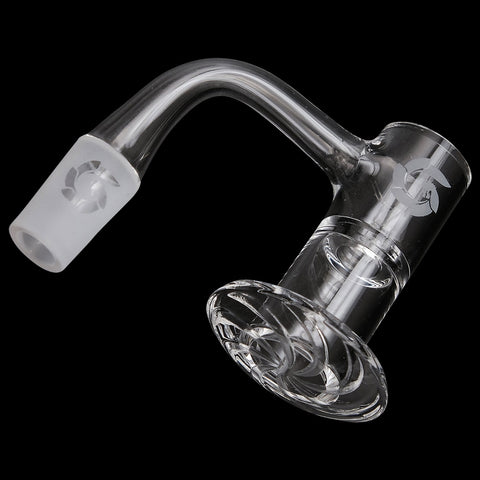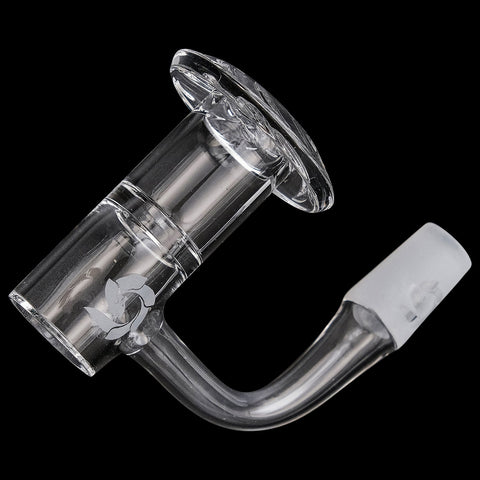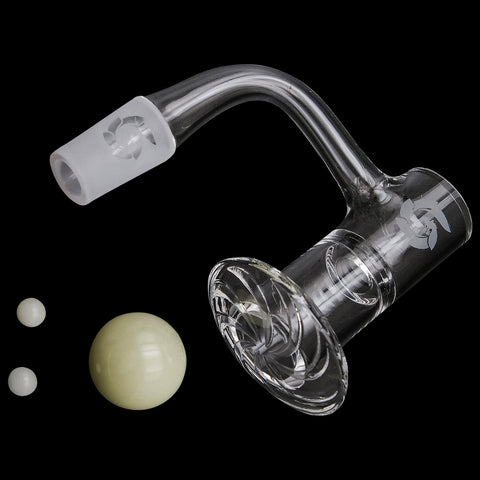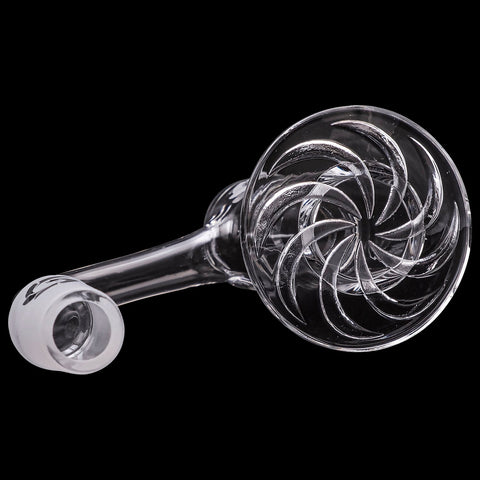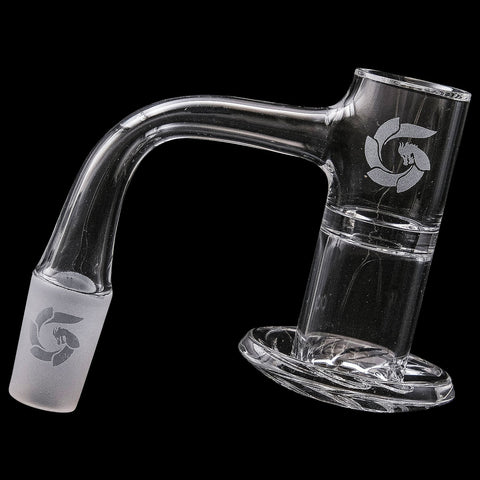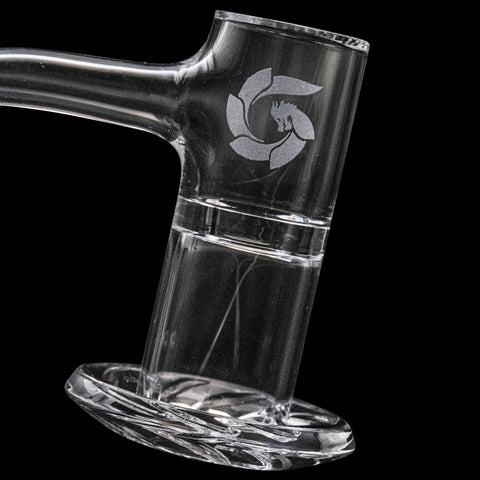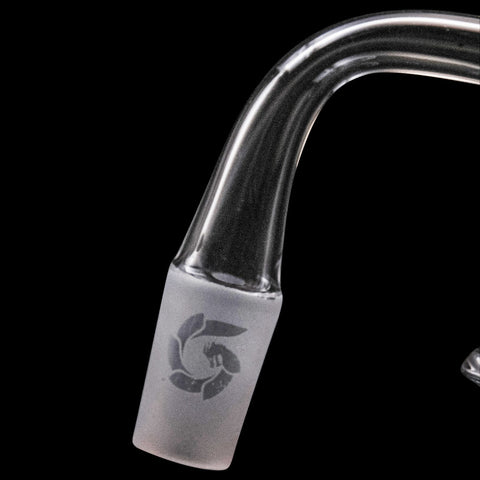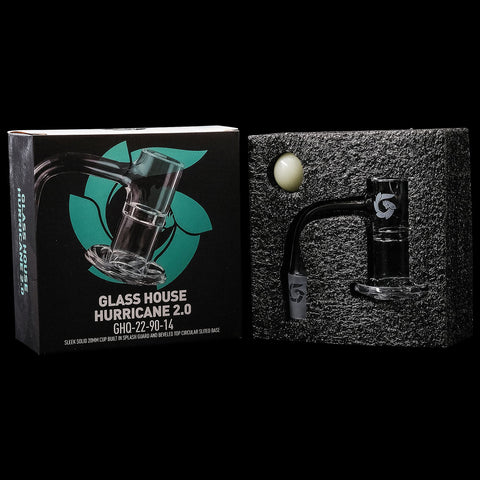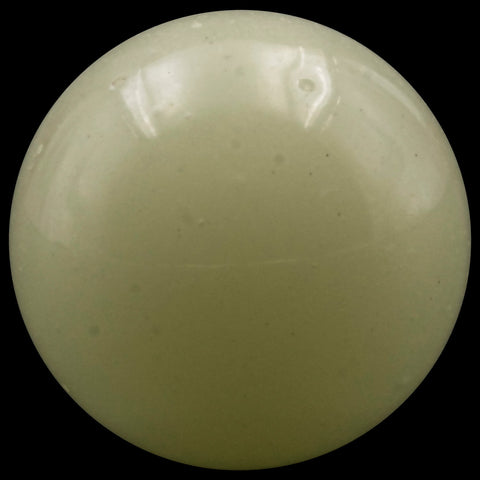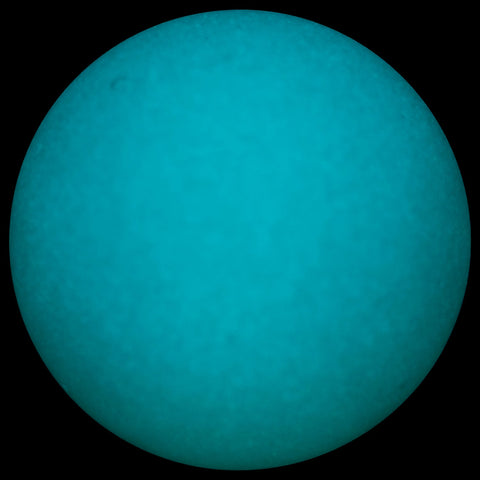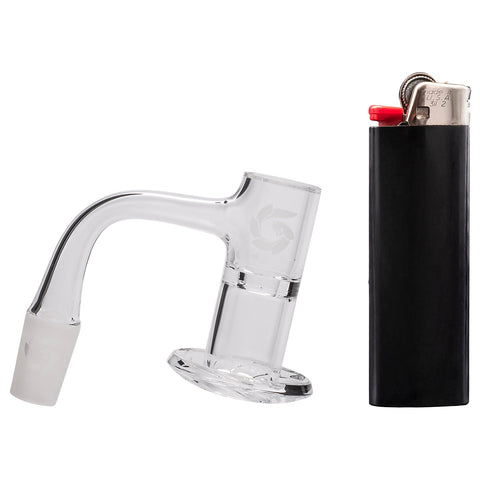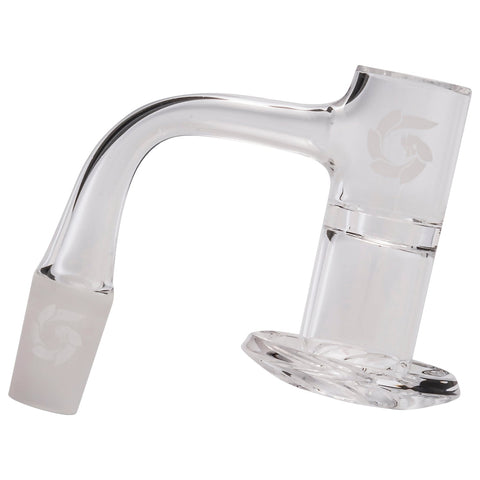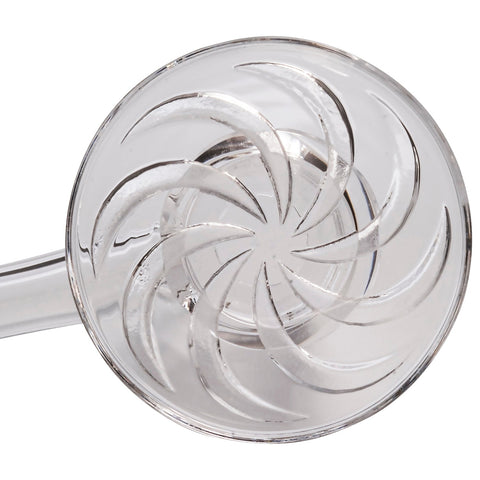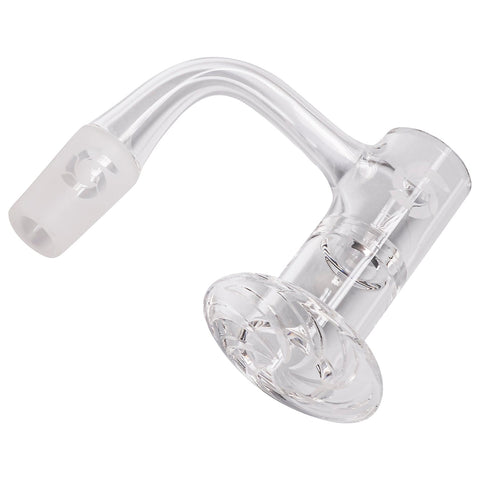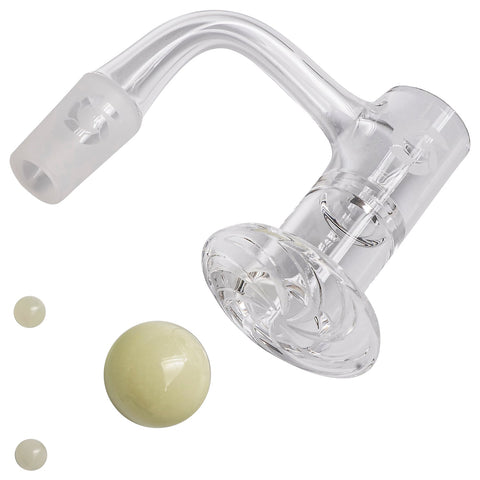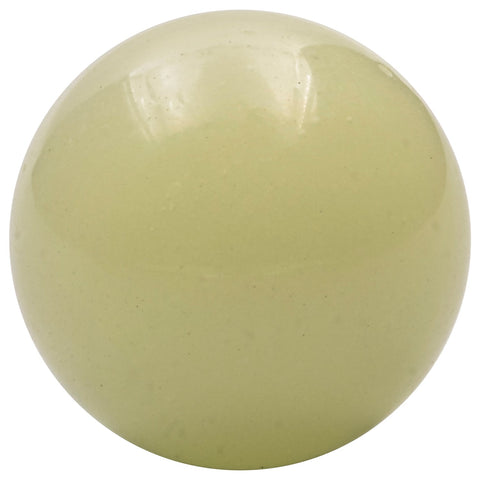 Glasshouse
Glasshouse Hurricane 2.0 Quartz Banger Kit
The Hurricane 2.0 Quartz Banger Kit by Glasshouse Quartz. This banger kit comes with a hurricane-style quartz banger that's 20mm wide. This badass banger has a built-in splash guard and a bevel top and a glow in the dark marble-style carb cap.
The vortex slitted base with the included spinner terp pearls gives you maximum vaporization. 
3mm wall quartz banger
14mm sanded male joint
6mm quartz beds
Glow marble carb cap
2x Terp pearls
20mm wide
100% solid quartz
Circular slitted base
Beveled top
Etched with the Glasshouse logo
90-degree bend

Designed in the US , handmade in China, and tested for quality
Introducing the Glasshouse Hurricane 2.0 Quartz Banger Kit, a game-changer in the world of smoking accessories. With an emphasis on design, functionality, and quality, this quartz banger kit promises an unparalleled smoking experience. Each element has been carefully crafted to provide efficiency, control, and flair, turning ordinary sessions into extraordinary moments.
Dynamic Design & Premium Quality
This state-of-the-art kit is etched with the Glasshouse logo and designed with meticulous attention to detail. The beveled top and the glow-in-the-dark marble-style carb cap add a unique aesthetic touch, while the hurricane-style quartz banger and built-in splash guard ensure top-notch performance.
Key Features of the Banger Kit
3mm Wall Quartz Banger
Constructed with 3mm thick solid quartz, this banger offers durability and optimal heat retention, allowing for consistent, flavorful hits.
14mm Sanded Male Joint
The 14mm sanded male joint ensures a seamless fit with a wide range of devices, adding to the versatility of this premium kit.
6mm Quartz Beds
The 6mm quartz beds further contribute to heat control, enabling a refined and smooth smoking experience.
Glow Marble Carb Cap
Add a touch of mystique to your sessions with the glow-in-the-dark marble carb cap, providing control and unique visual appeal.
2x Terp Pearls
The included spinner terp pearls are designed to maximize vaporization, enhancing both the flavor and the overall experience.
20mm Wide
With a 20mm width, the banger allows for generous capacity, accommodating various types of concentrates.
Circular Slitted Base
The vortex slitted base creates a dynamic airflow, adding to the kit's functionality and efficiency.
Beveled Top
The beveled top not only adds to the banger's aesthetic appeal but also ensures a snug fit with the carb cap.
90-Degree Bend
The 90-degree bend offers a sleek and streamlined design, aligning perfectly with the rest of the kit's components.
The Glasshouse Experience
The Hurricane 2.0 Quartz Banger Kit exemplifies Glasshouse Quartz's dedication to innovation, quality, and style. It's more than just a smoking accessory; it's a statement of sophistication and excellence.
Explore More at Glasshouse
This banger kit is part of an exclusive collection that sets new standards in the industry. Explore the entire Glasshouse Collection, and discover pieces that resonate with your taste and requirements.
Indulge in the Glasshouse experience today, and elevate your smoking sessions to a whole new level.