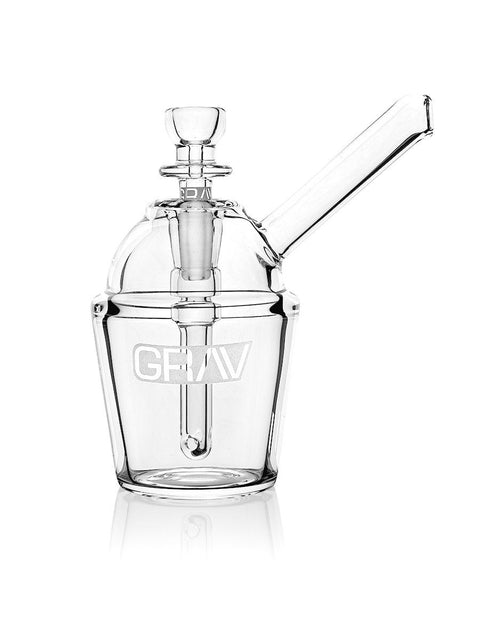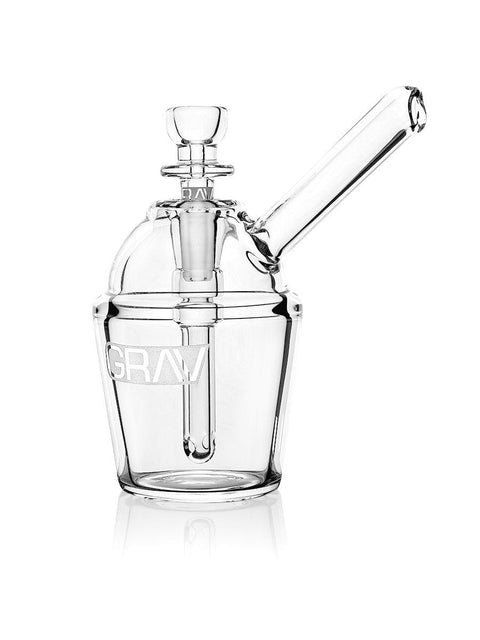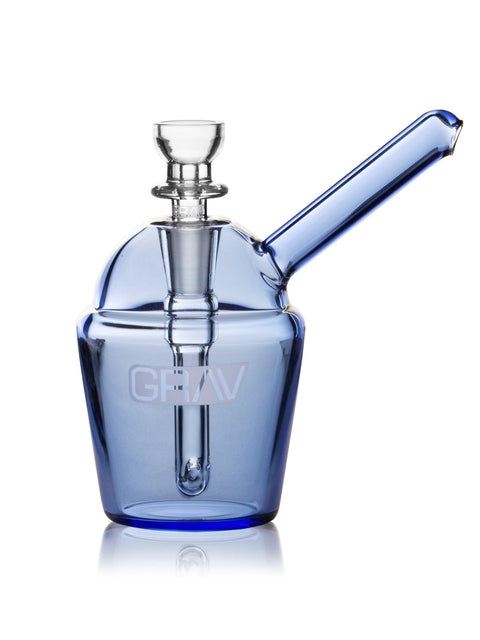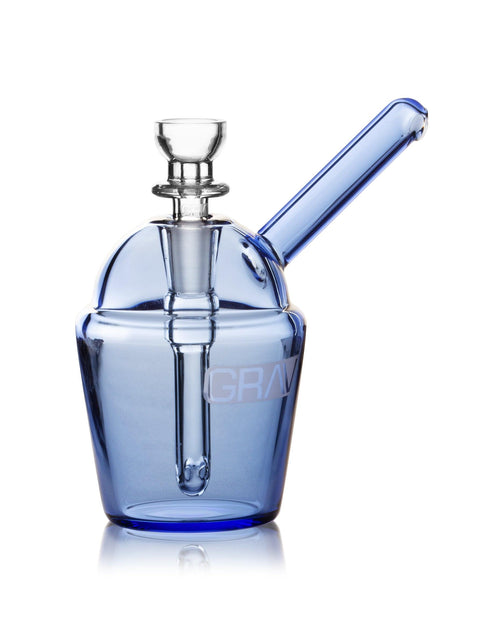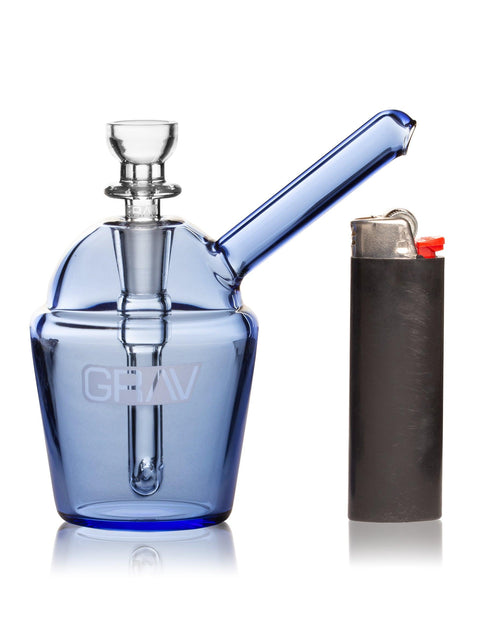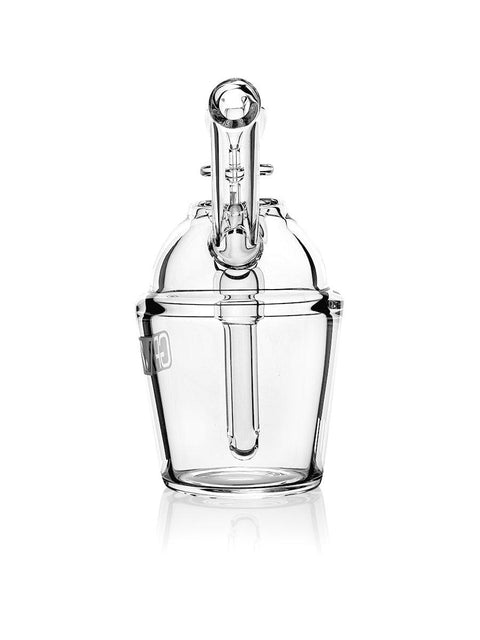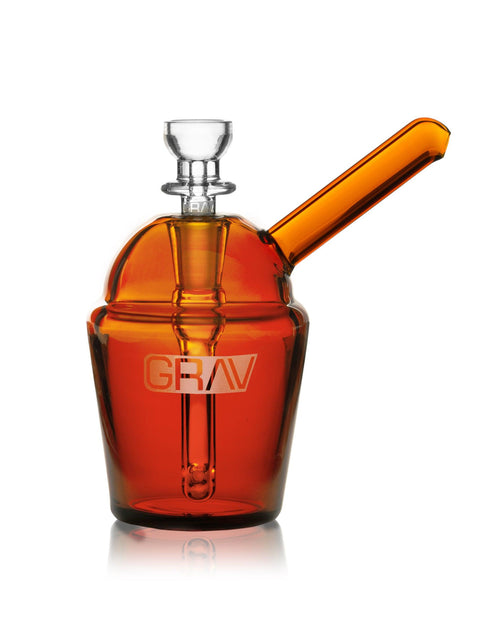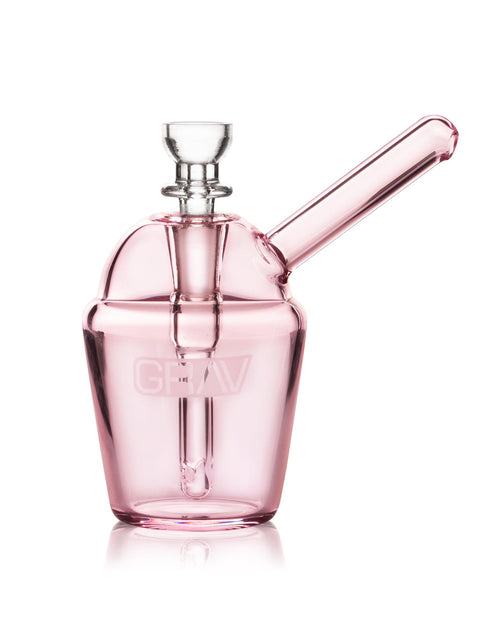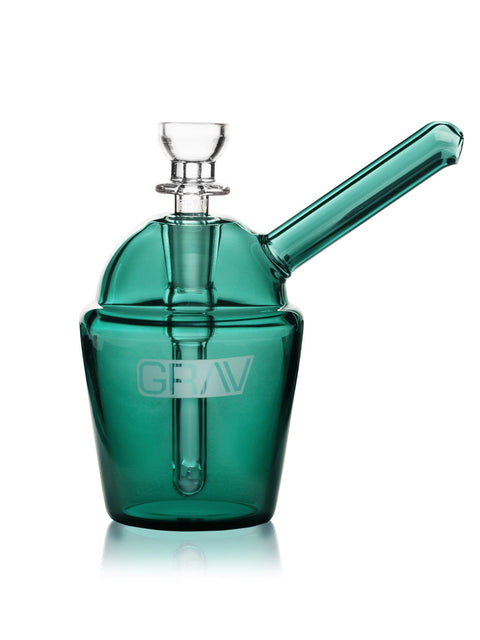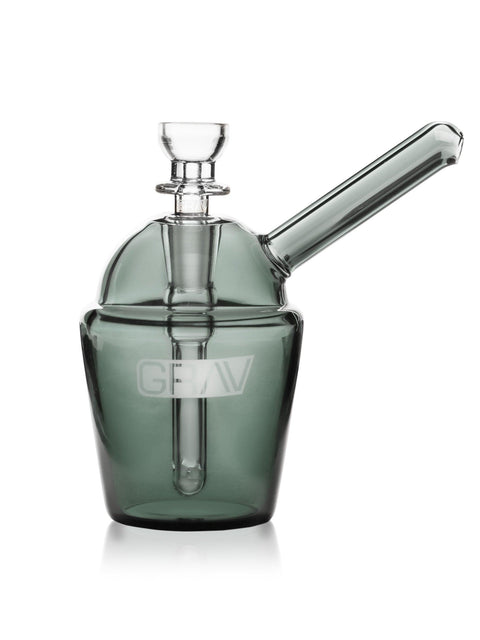 GRAV®
GRAV® Slush Cup Pocket Bubbler - Assorted Colors
The GRAV® Slush Cup Pocket Bubbler shrinks down the form of the original while keeping all the power. This small slush cup has all the features of the original redesigned into a fun handheld size that still packs tasty hits. In addition, this little pipe has a thick mouthpiece and extra reinforced walls making it one of the densest glass pipes we make.
The angled downstem of the Slush Cup helps prevent water from splashing back. It's easy to find the sweet spot for this bubbler pipe because the percolator works wonders with a low water line. The 10mm cup bowl is ideal for packing tight and cashing in one quick session, and the Dewar-seal joint at the top of the bubbler provides a flush setting for the bowl to rest.
The bowl could be upgraded to a 10mm quartz banger if you want to rock this piece as a mini dab rig. If you enjoy long hits delivered in a small package, the GRAV® Slush Cup Pocket Bubbler is a great choice.