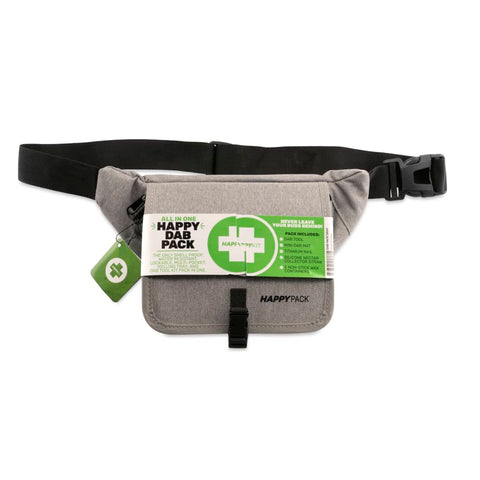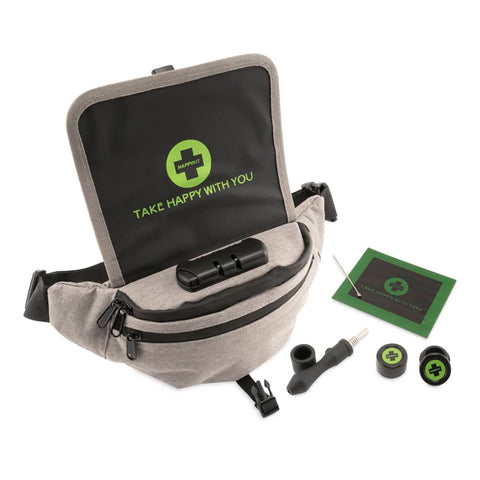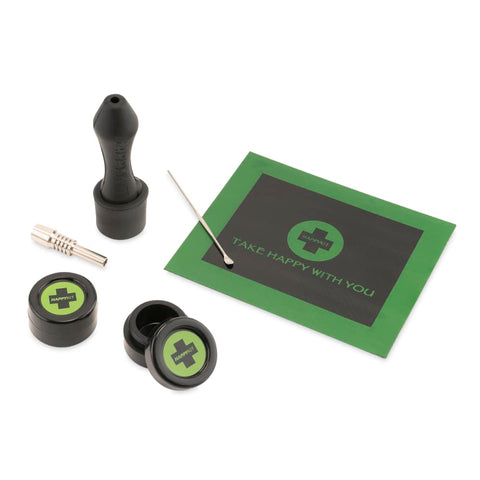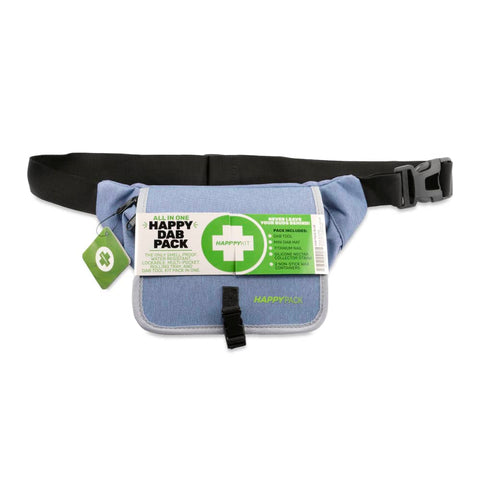 Happy Kit
Happy Pack DAB
Happy Pack DAB.
Water resistant
Smellproof zippers
Childproof lock
Built in rolling mat
Cover to keep discreet
Secret pocket
A smell-proof, water resistant and child lock fanny pack now comes included with all your essential dabbing accessories, conveniently throw it in your backpack and always find your self ready for happy times!
The Happy pack DAB has a front flap doubles as a rolling tray, and everything is secured with a 3-digit combination lock.
Happy pouch DAB includes the following:
1. Smell-proof zippers, lockable pack with cover/rolling tray
2. Silicone Nectar Collector
3. Dab Tool
4. 2 x wax containers 
5. Happiness