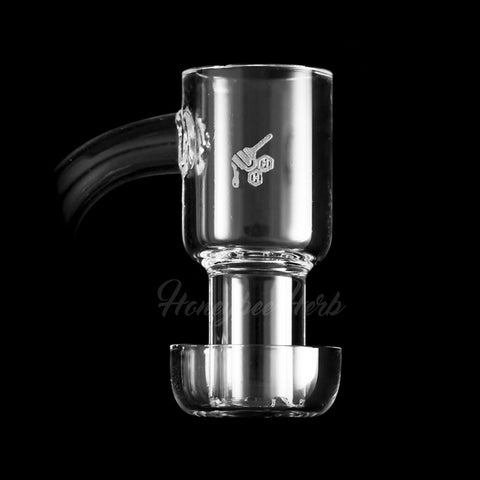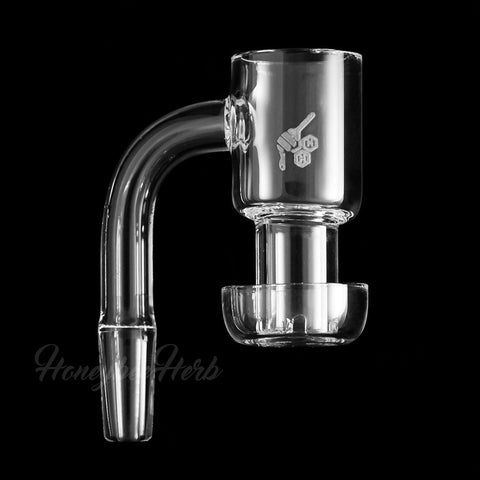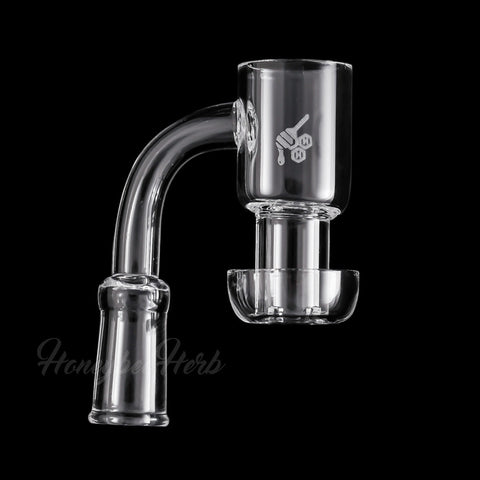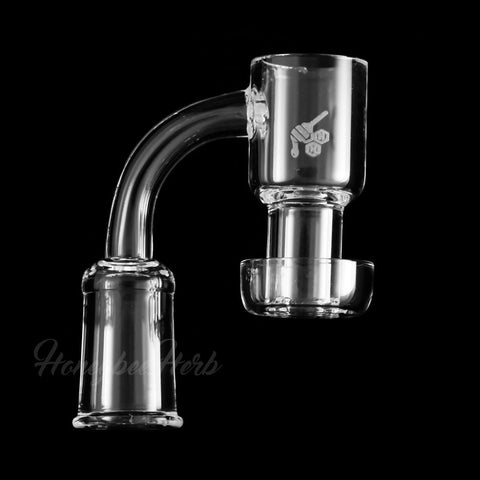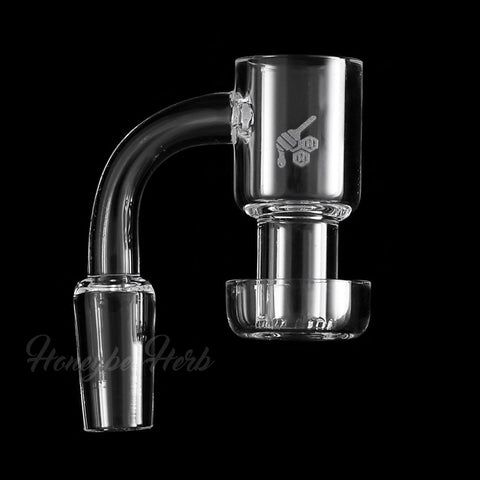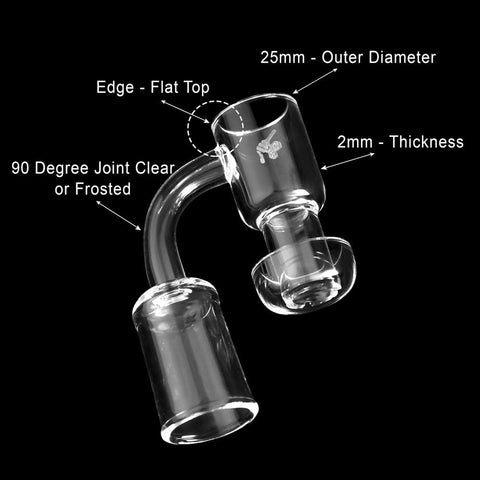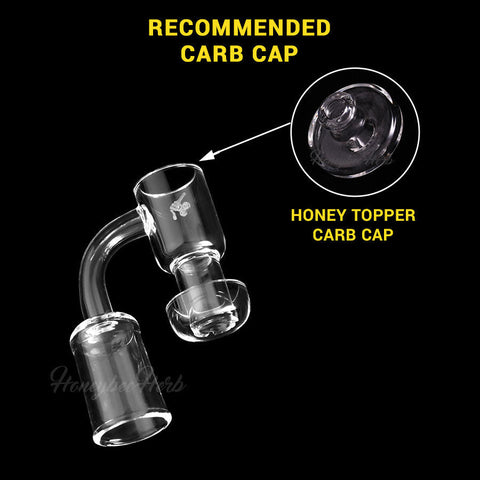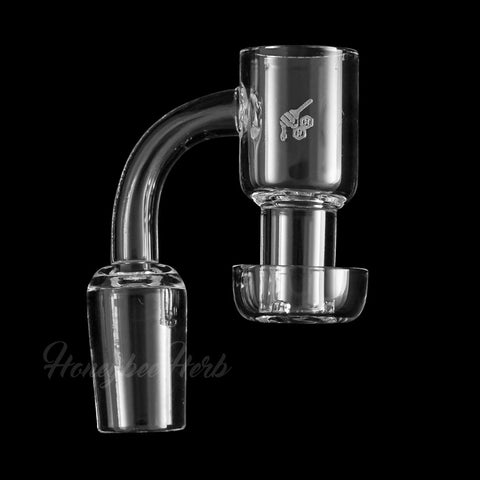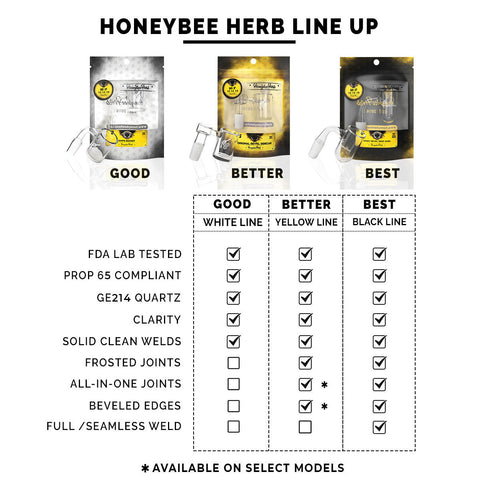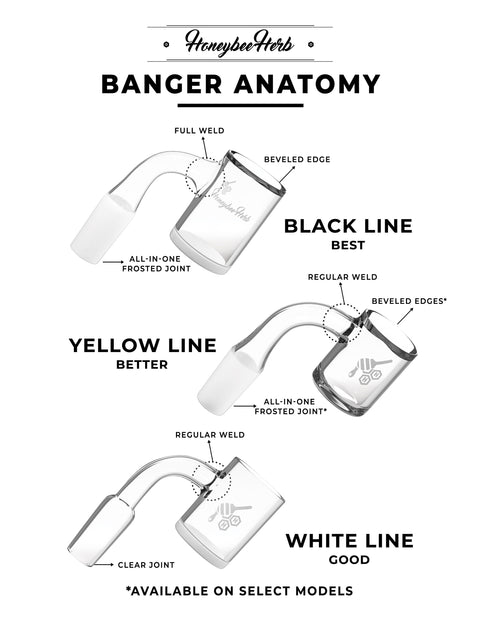 HoneybeeHerb
HONEYSUCKLE QUARTZ BANGER - 90° DEGREE | YL
Outer Diameter - 20mm
Thickness - 2mm
Edge - Flat Top
90° Frosted Joint 
Butane Torch Recommended
Compatible Pearl Size(s) -

 

4mm,

 

6mm
Recommend Carb Cap(s) - Dab Marble Set, Dab Screw Set, Glass Mushroom Pillar Set
Honeybee Herb is proud to present you with The Honeysuckle Quartz Banger. This is our spin on the very popular Terp Slurper Banger Design. Honeysuckles function by placing your concentration onto the bottom dish. While inhaling, you will bring air and concentrate through the bottom pillar, up and around the inside, whipping your dabs around in a vortex to allow for optimal vaporization of your product! The Honeysuckle Quartz Banger nail will require a Dab Marble Set, Dab Screw Set, or Glass Mushroom Pillar Set to function properly.
This awesome dab banger is available in 10mm, 14mm, and 18mm so you can find the right fit for your dab rig. With an outer diameter of 25mm and a thickness of 4mm at the base, this solid nail can stand up to the biggest of dabs.
*We recommend using a butane torch with all of our equipment.