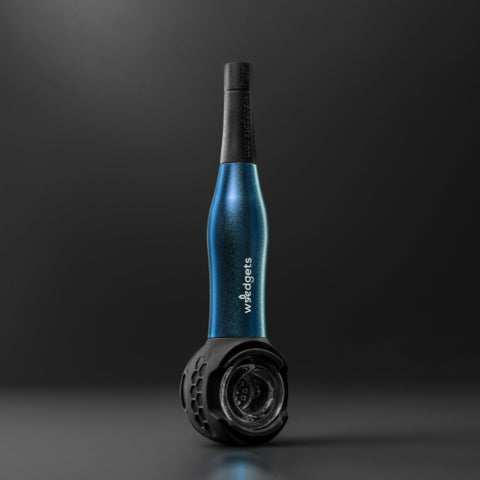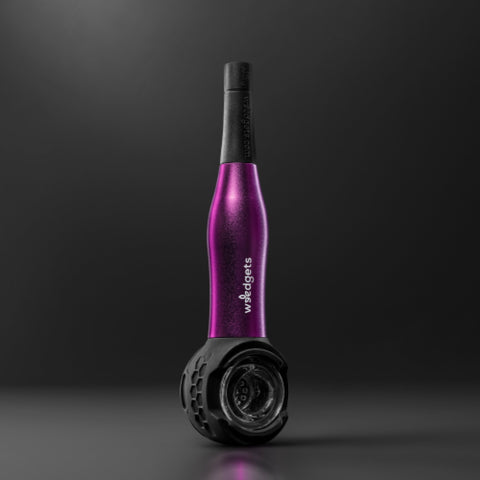 Weedgets
MAZE-X Pipe - smoke filtering & cooling for smoother hits & safer lungs
Say goodbye to harsh throat burning smoke and hello to Weedgets MAZE-X Pipe, the healthiest way to smoke weed! Our patented cough-less technology reduces smoke temperature while removing hot resin and tar to give your lungs all the protection they need. This is why the MAZE-X Pipe is the best weed pipe on the market; cleaner, smoother and cooler smoke drastically reduces coughing making it safer for your lungs. Gentle puffs allow customers with asthma and COPD to enjoy their medicine. 
The MAZE-X Pipe's bowl is a removable borosilicate glass bowl. The body of the Maze-X Pipe is made of medical grade silicone, better than food grade silicone used in cooking. Medical silicone is inert and it provides excellent heat resistance.  Designed for short gentle puffs, this pot pipe creates safe, light, and very smooth hits as it filters smoke.
Optionally, our new nano crystal CHARCOAL FILTERS fit perfectly into MAZE-X pipe to further filter the smoke from residual resin and tar making smoke even more pleasant to inhale. Simply plug in the charcoal filter filter into the open end of the mouth tip. 
The pipe handle is made from anodized, aircraft grade aluminum for cooler smoke. The washable, reusable bowls are borosilicate glass. Borosilicate glass has a higher thermal expansion coefficient meaning it can bear up against extreme temperature changes without cracking or breaking. It also has a much higher melting point than regular glass, making it highly fire-resistant, difficult to burn, and perfect for this smoking pipe. The glass bowl fits about 0.5 grams of tobacco or legal herb.

The MAZE-X Pipe is designed to be easy to clean. Simply pull all components apart, put them in a ziplock bag, add 70% isopropyl alcohol (no salt), soak/shake for 20-30 min, remove and rinse under warm water with dish soap, pat dry and reassemble.
MAZE-X is the coolest weed pipe and it makes a perfect gift for any occasion or a great gift idea for your favorite stoners.
PARTS 
You can order replacements parts for MAZE-X Pipe:
GLASS BOWLS

MOUTH FILTER TIPS (SELECT SMALL SIZE)

SILICONE COIL & CAP KIT

CHARCOAL FILTERS (OPTIONAL)
MATERIALS

Medical grade silicone for the body and bowl cover
Handle made with anodized aircraft grade thick aluminum for cooler smoke
Bowl made with borosilicate glass
FEATURES
No metal taste

Cools smoke

Blocks resin and tar

Won't burn your throat

Makes smoke cleaner

Will not break on falls

Allows you to use charcoal filters 

Easy to clean with degreasing dish soap