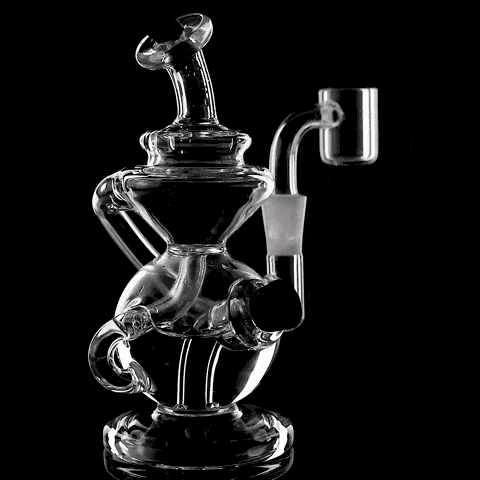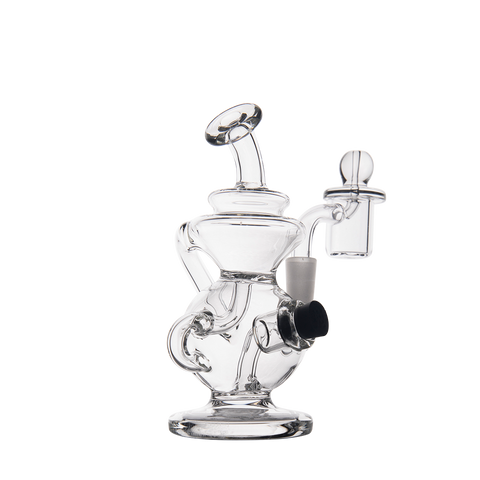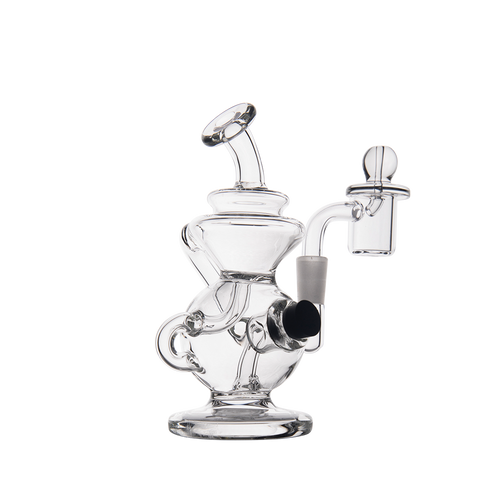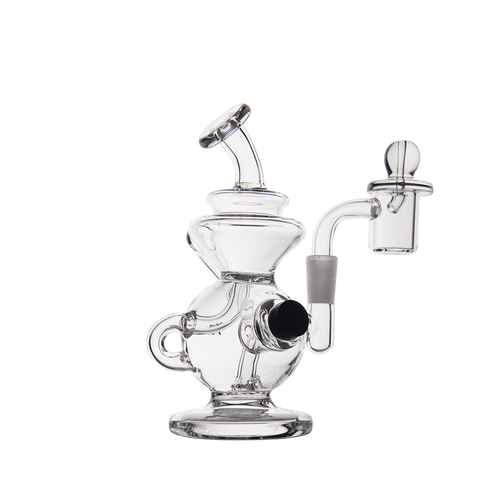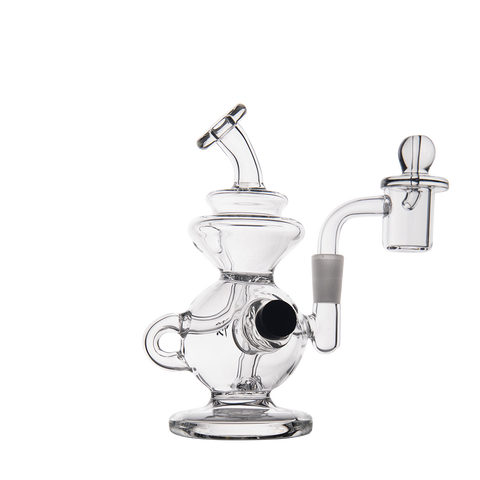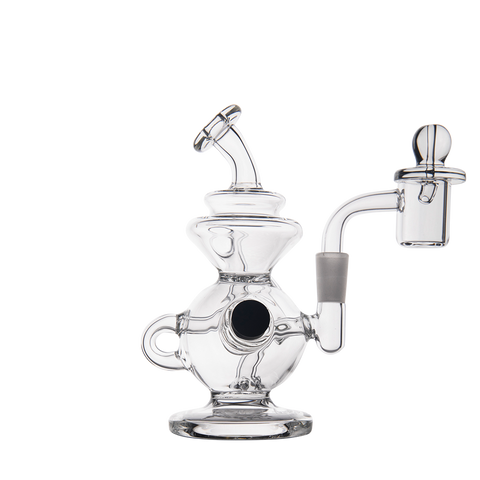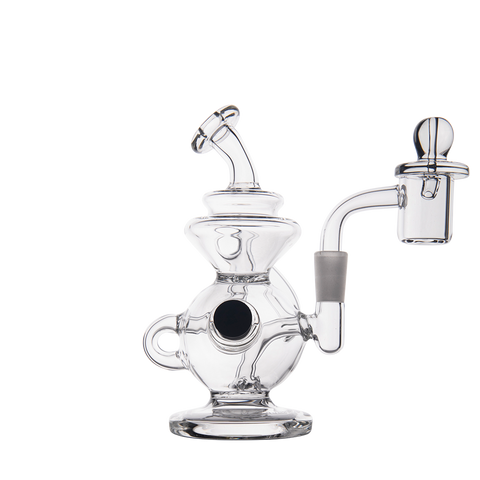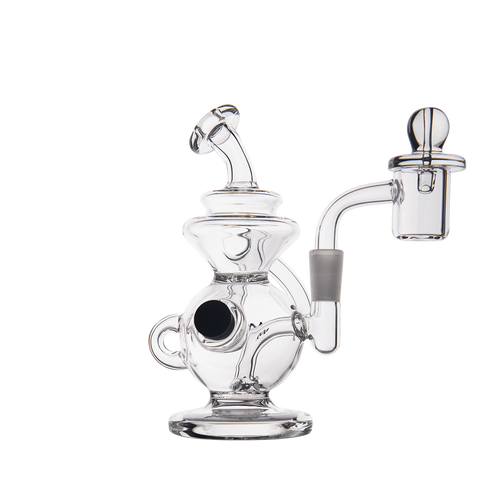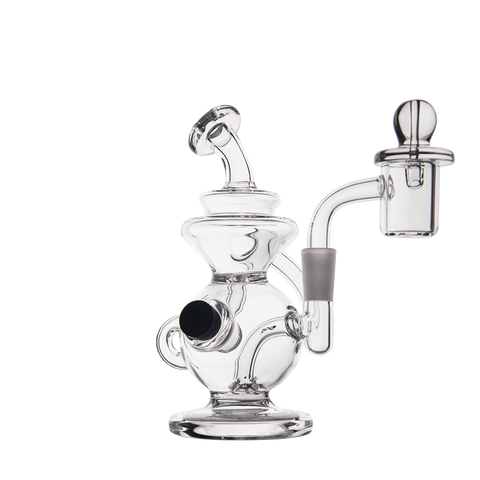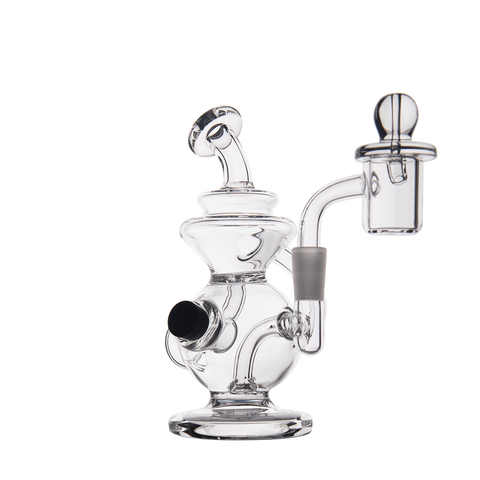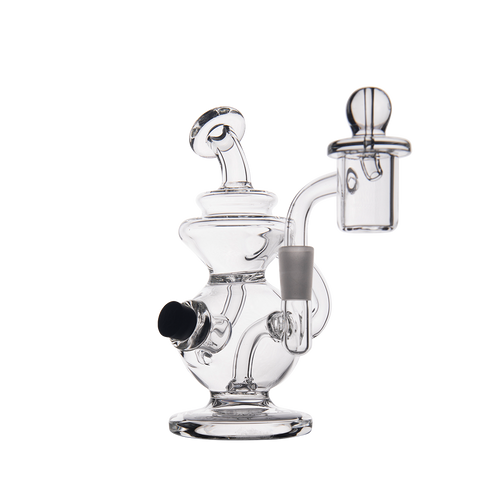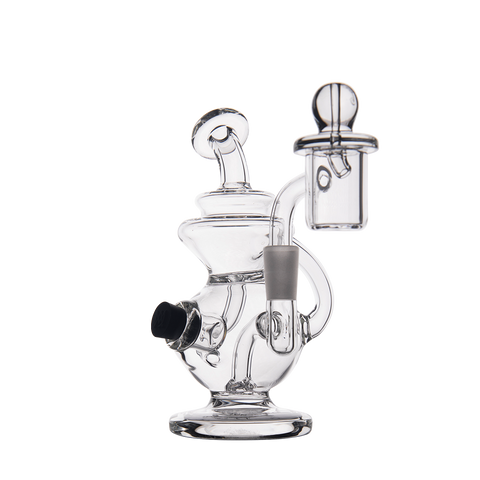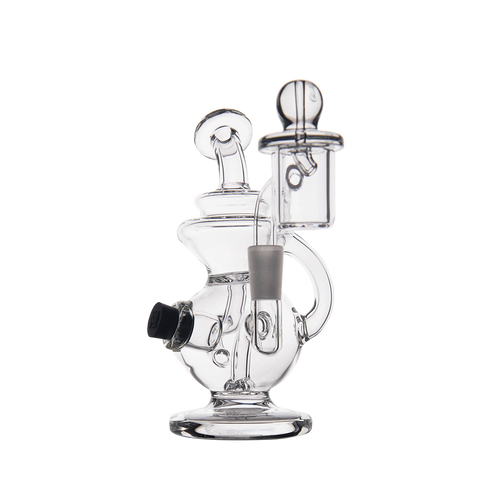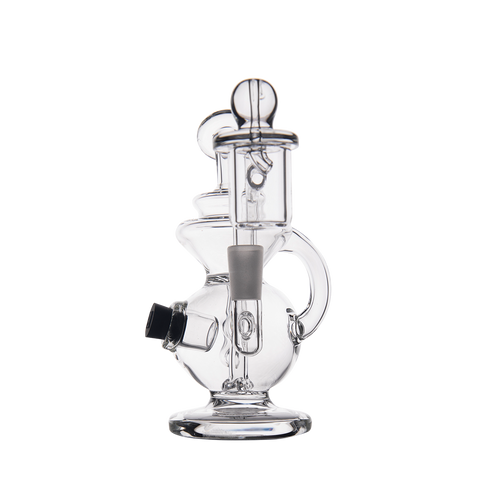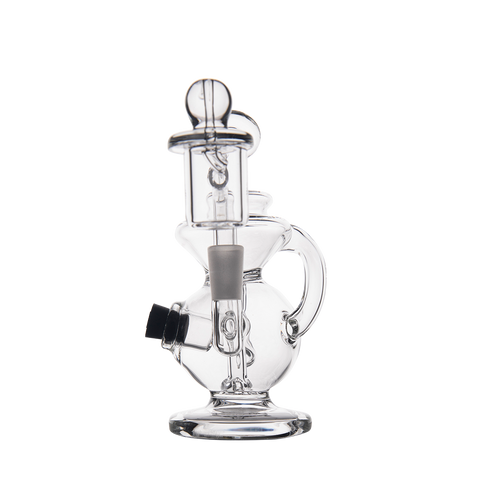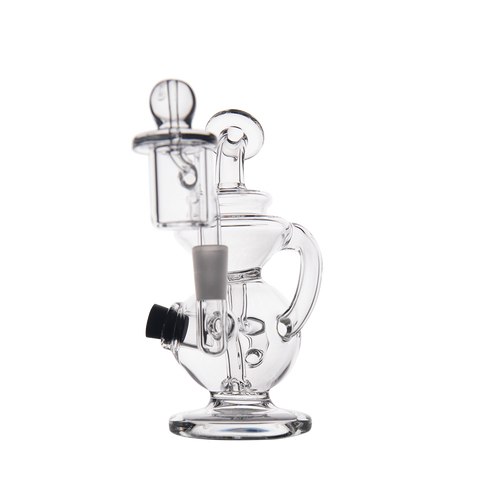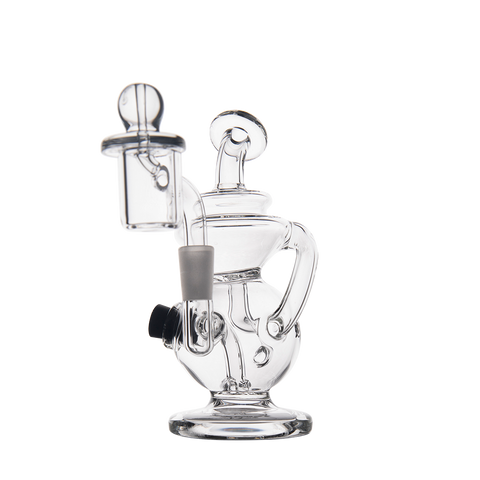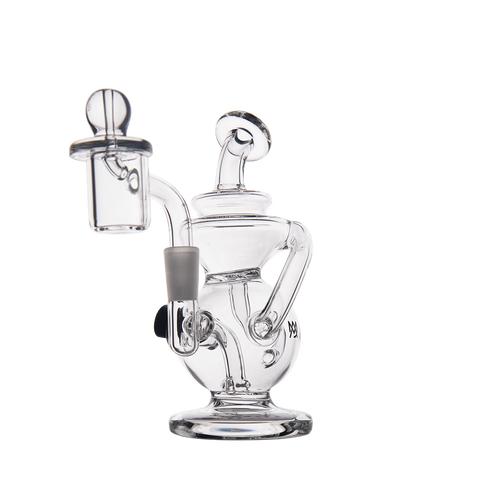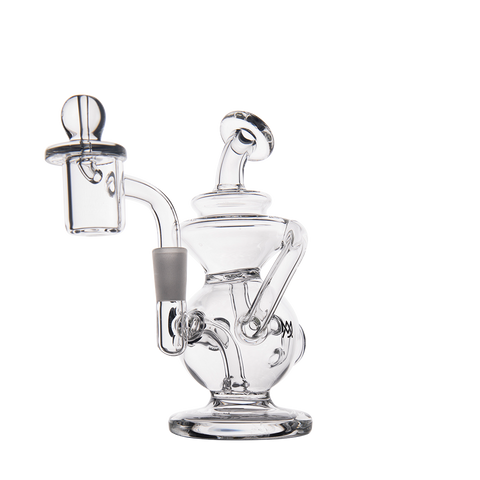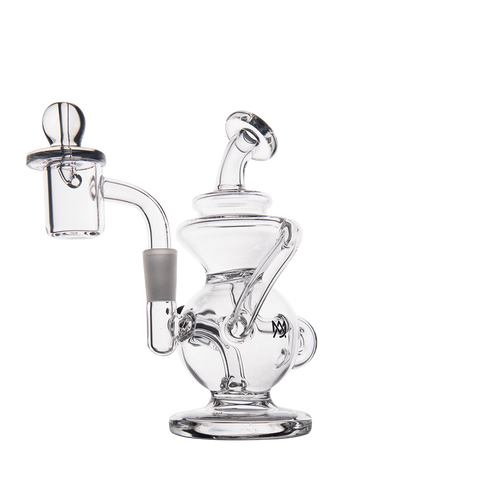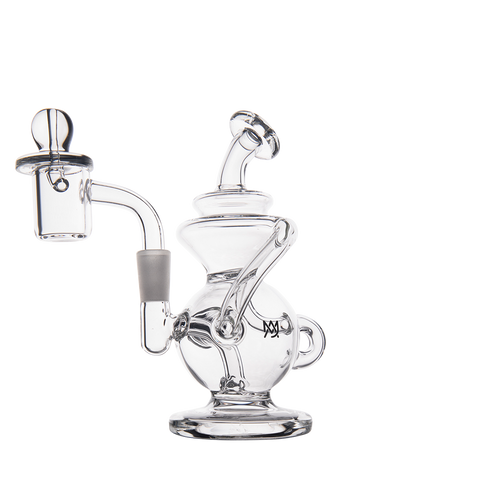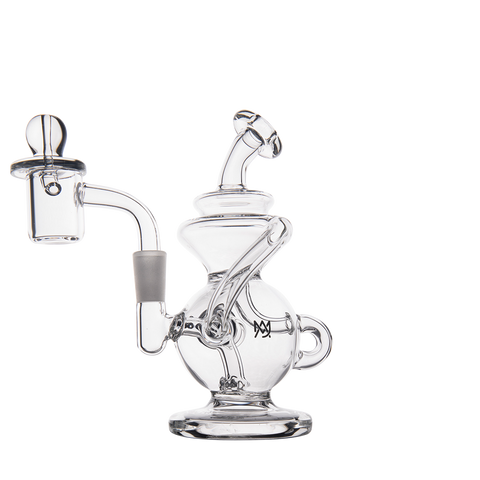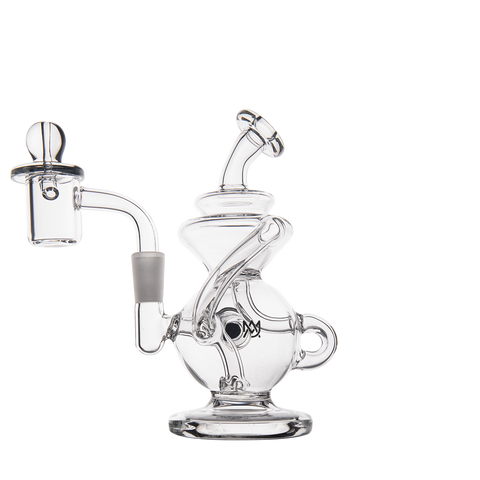 MJ Arsenal
Mini Jig Mini Dab Rig
The Mini Jig Dab Rig is feature-packed mini rig with a base-connected percolator, a single uptake recycler, and an integrated storage jar.

The half-egg-shaped percolator ensures even bubble distribution, enhancing the flavor of your chosen substance. It's conveniently placed at the base of the downstem for easy cleaning. The single uptake recycler provides optimal air pressure for impressively smooth and flavorful vapor.

The Mini Jig also boasts a built-in storage jar with a silicone cap, perfect for housing concentrates for convenient, on-the-go dabbing. The cooled vapor passes through a discreet splash chamber, ensuring a potent, flavorful hit at a pleasant temperature with minimal harshness and drag.

Although designed as a concentrate rig, the Mini Jig seamlessly accommodates your favorite herbs and distillates. All you need is a compatible 10mm bowl. Just remember to clean your rig before switching back to concentrates. Experience the best in flavor and convenience with the Mini Jig.

Material: 100% Borosilicate Glass
Joint: 10mm
Dimensions: 5.5in x 3.75in x 3.5in

What's in the box:
Mini Jig Mini Dab Rig
Mini Rig Standard Quart Bucket
Flat Carb Cap
Stainless Steel Mini Dab Tool

This product and all products on this site are intended and sold for legal purposes only.