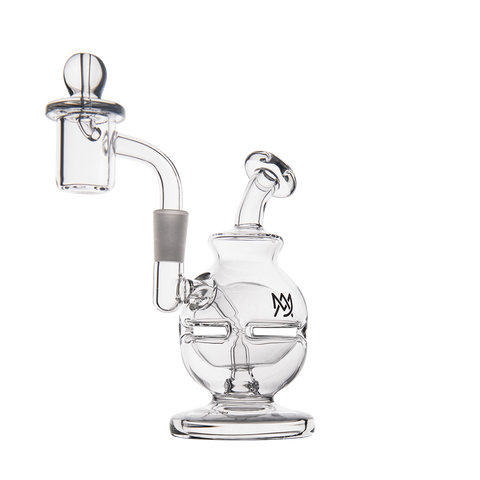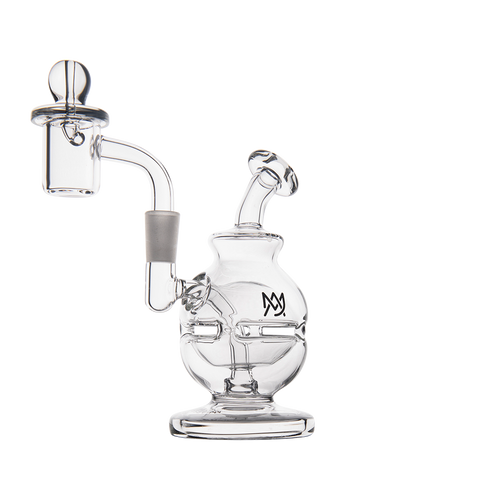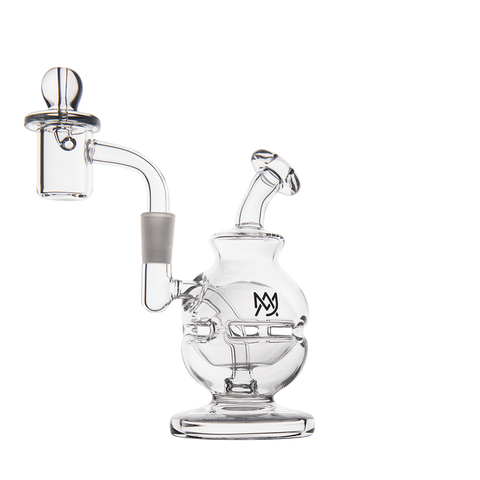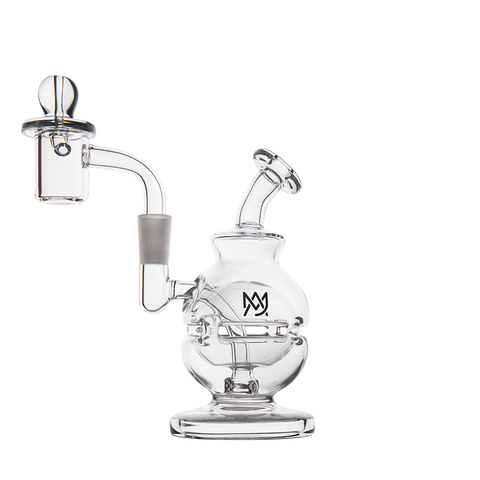 MJ Arsenal
Royale Mini Dab Rig
Inspired by one of the most iconic shapes in glass, the Royale Mini Dab Rig is a modified version of the classic "fab-egg". This Mini Dab Rig has an integrated two-chamber system, providing both primary and secondary filtration. Hot vapor and cool water are harmoniously combined within these chambers, delivering a smooth and clean pull with each use.
Crafted from high-quality borosilicate glass, the Royale Mini Dab Rig boasts durability and longevity. Its broad 2.4-inch base ensures stability, perfect for precise, controlled dabbing.
Beyond its primary filtration, the Royale excels with its secondary filtration. It houses a base-connected percolator and a fab egg-style percolator, both working together to create a bubbly action for extra cooling and smoke dispersion. This superior two-step filtration results in smoother, cooler, and more enjoyable hits.
A built-in splash guard ensures your sessions remain clean and grime-free, while the integrated oil catcher simplifies clean-up and prevents sticky residue buildup. These thoughtful additions highlight our commitment to an elevated, hassle-free vaping experience.
Compact yet power-packed, the Royale Mini Dab Rig perfectly blends style and functionality. Its discreet yet captivating design makes it an ideal companion for on-the-go sessions, while its reliable performance and easy maintenance have won the hearts of many users.
The Royale Mini Dab Rig offers a transformative dabbing experience, balancing visual appeal with superior performance, and primary filtration with efficient secondary filtration. Welcome smoother hits, less coughing, and more enjoyable sessions.
Material: 100% Borosilicate Glass
Joint: 10mm
Dimensions: 5in x 3in x 2.25in

What's in the box:
Royale Mini Dab Rig
Mini Rig Standard Quart Bucket
Flat Carb Cap
This product and all products on this site are intended and sold for legal purposes only.