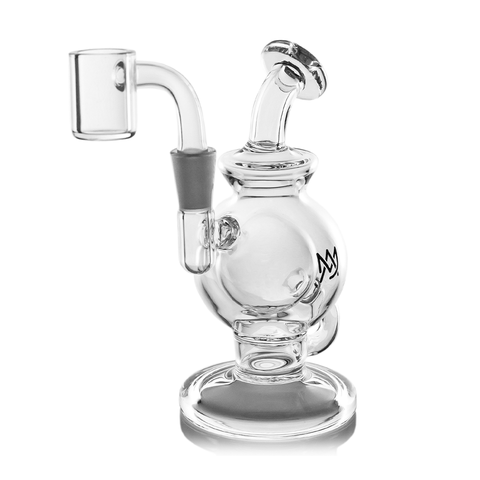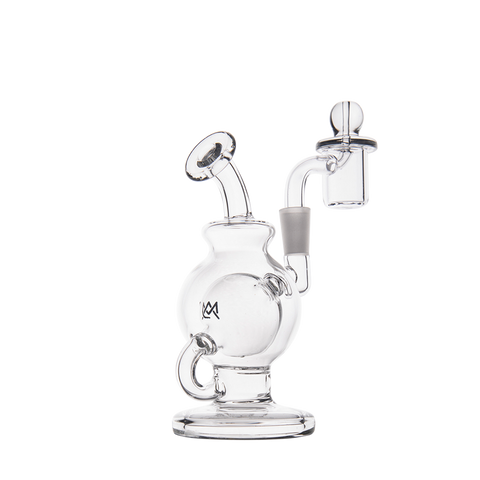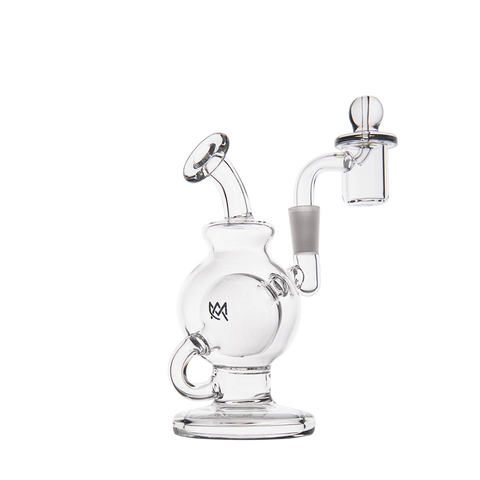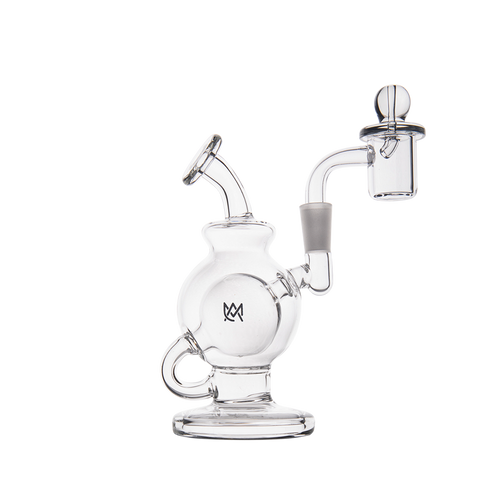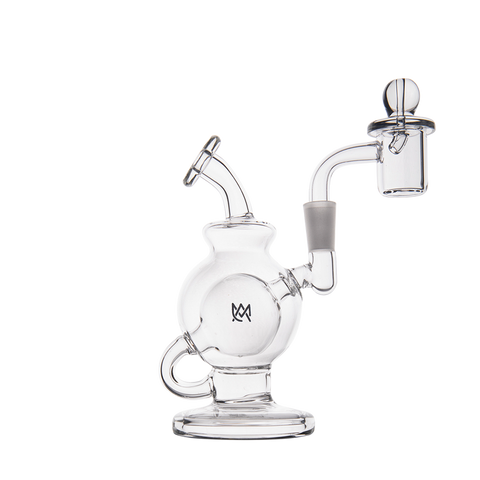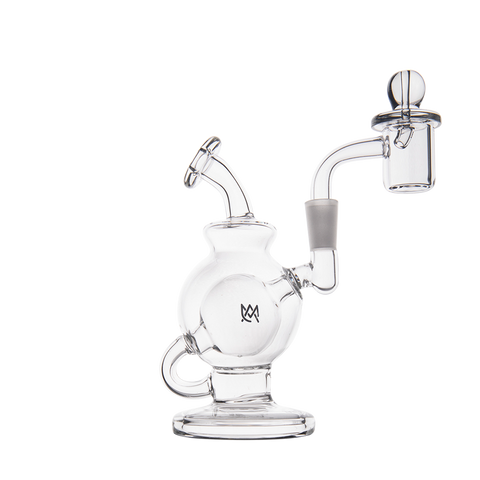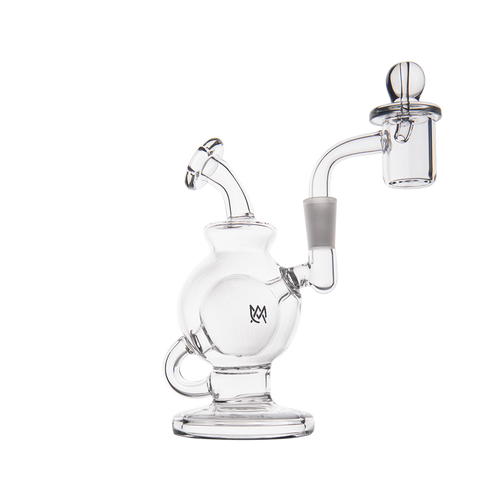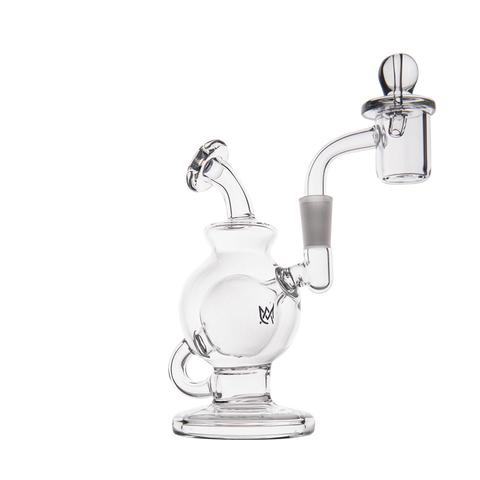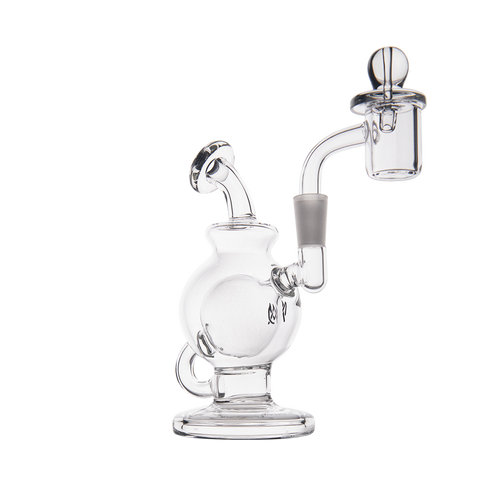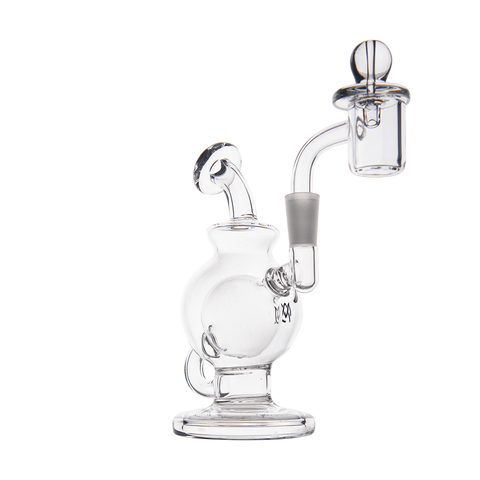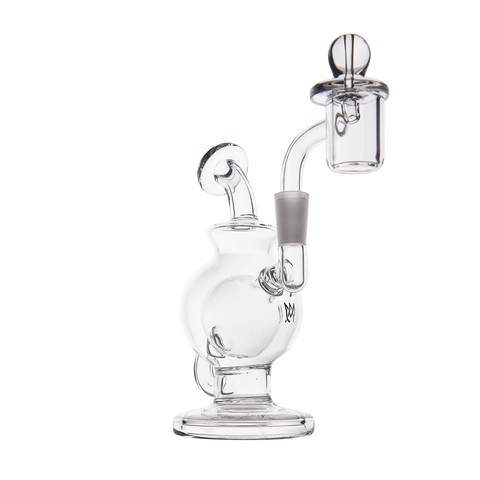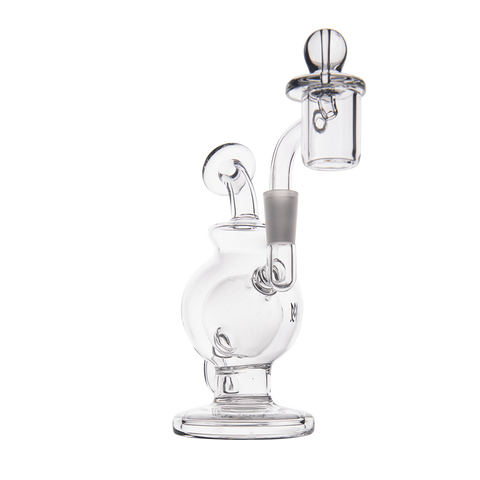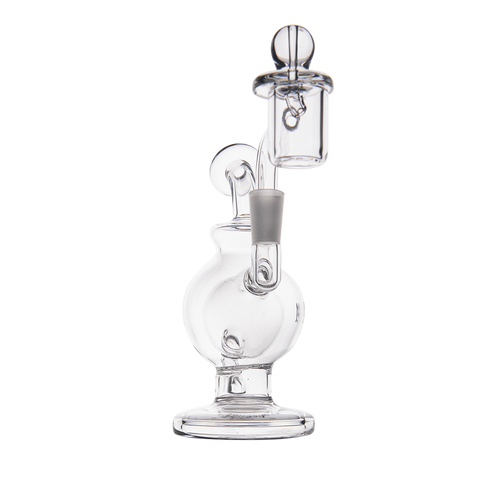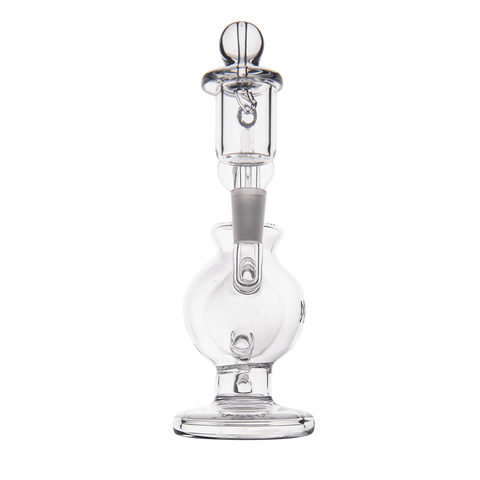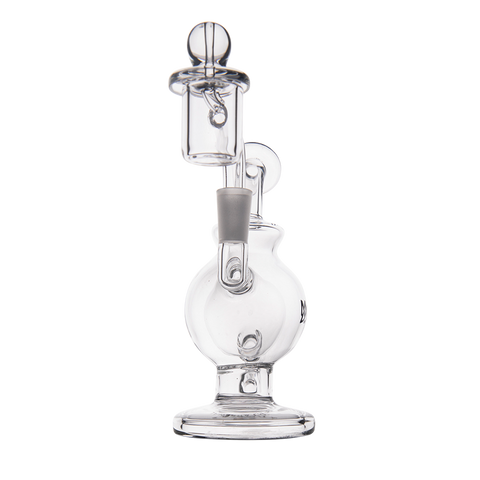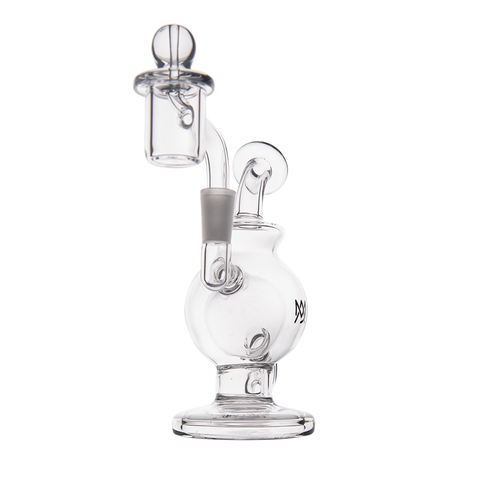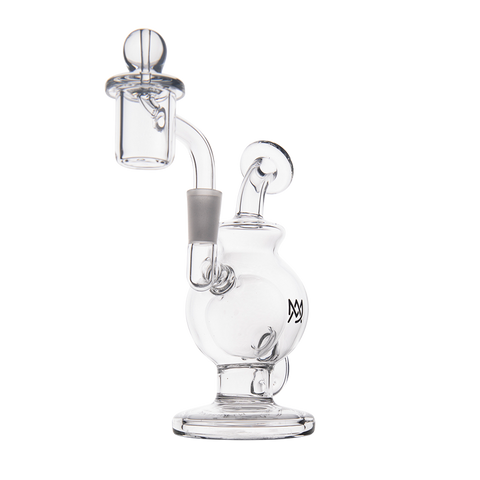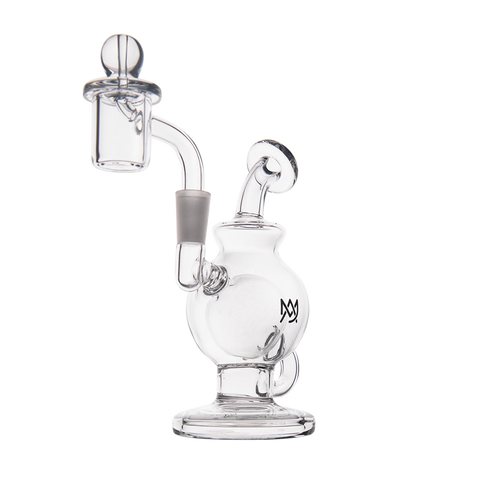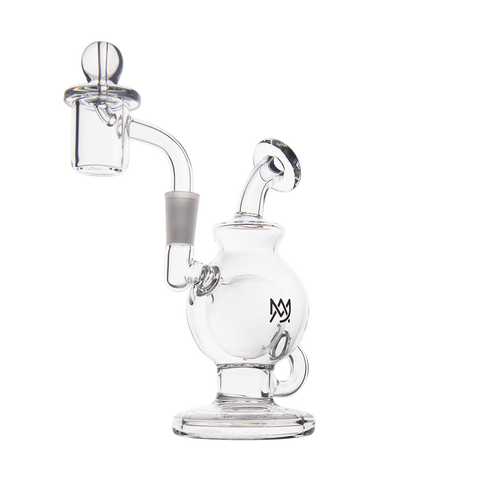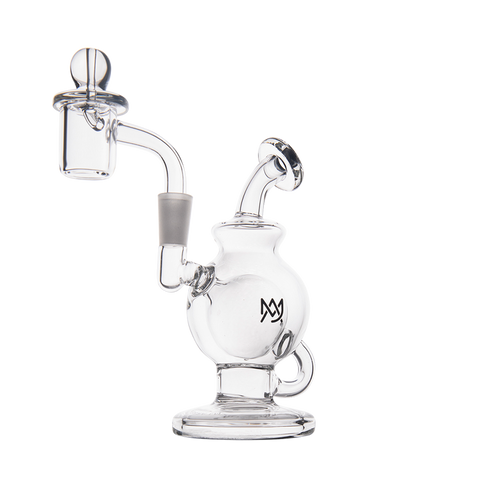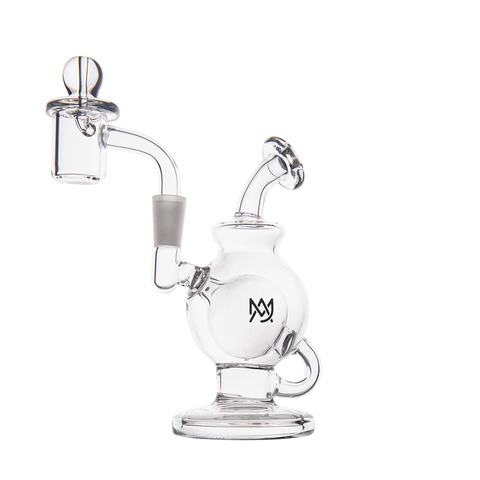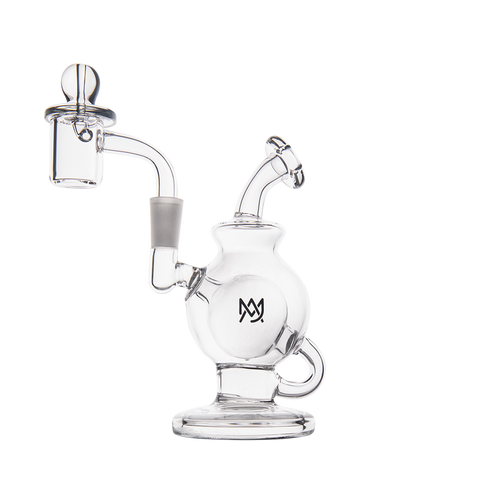 MJ Arsenal
Atlas Mini Dab Rig
Introducing the Atlas Mini Rig by MJ Arsenal—an innovative, compact, and portable dab rig. Crafted with high-quality borosilicate glass, this rig stands at just 5 inches tall, yet offers substantial hits with effortless ease.
The Atlas's unique double ball design serves a functional purpose, ensuring water remains in close contact with the vapors for maximum filtration while preventing any from entering your mouth. Its wider 2.4-inch base provides enhanced stability, allowing for the addition of attachments without the risk of tipping over.
Innovative features like the 360-degree honeycomb-style percolator enable maximum filtration with minimal drag, diffusing and separating the smoke for a smooth, cough-free inhale. The distinctive Faberge body design further aids in the diffusion process, amplifying the flavor of your concentrate.

The Atlas Rig's double ball perc design also guards against splashes, keeping your hits dry. Despite its compact size, the Atlas Rig provides a voluminous chamber, guaranteeing optimal airflow and a clean, smooth inhale every time. Ideal for on-the-go or at-home sessions, the Atlas Mini Rig effortlessly blends style, functionality, and convenience.

The Atlas Mini Rig is a preferred choice for seasoned smokers seeking a more potent hit without compromising on quantity. Its martini slide, along with a quartz or metal nail, makes it an exemplary choice over traditional bongs.
Whether you're looking to start your glass collection, gift a friend, or simply elevate your own smoking sessions, the Atlas Mini Rig is an easy-to-clean, aesthetically pleasing, and effective choice that promises a potent, flavorful hit every time.
Material: 100% Borosilicate Glass
Joint: 10mm
Dimensions: 5in x 3.25in x 2.25in
What's in the box:
Atlas Mini Dab Rig
Mini Rig Standard Quart Bucket
Flat Carb Cap
This product and all products on this site are intended and sold for legal purposes only.