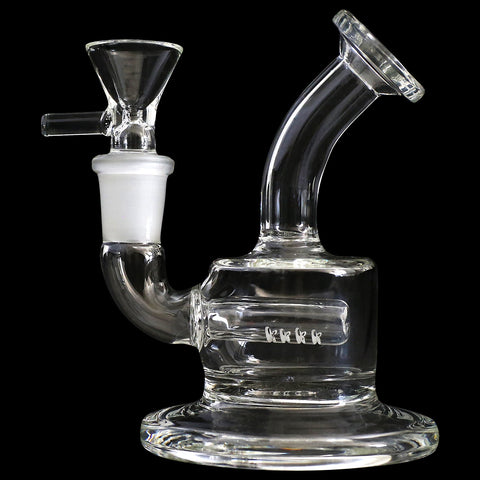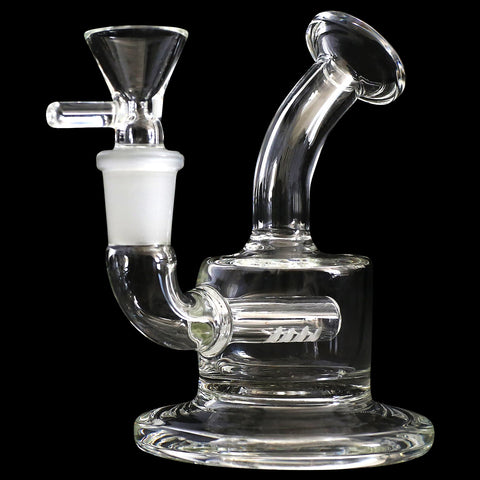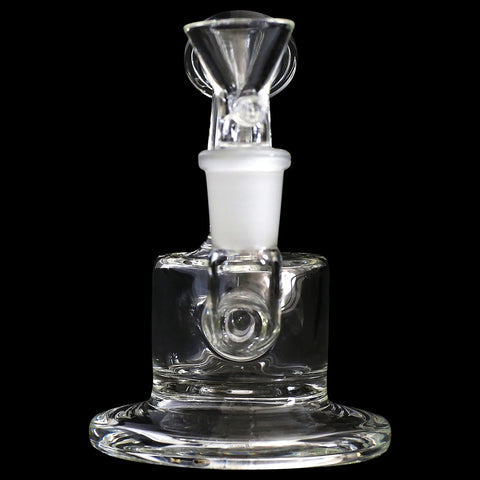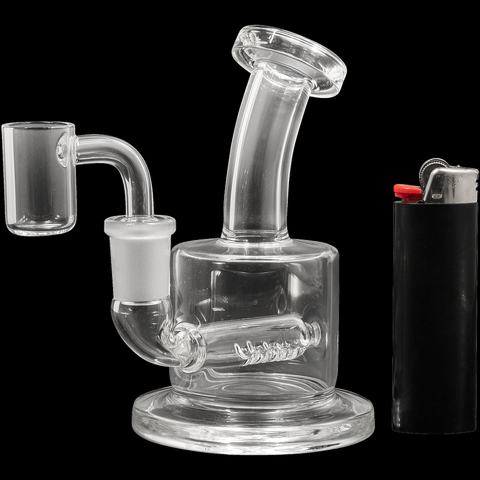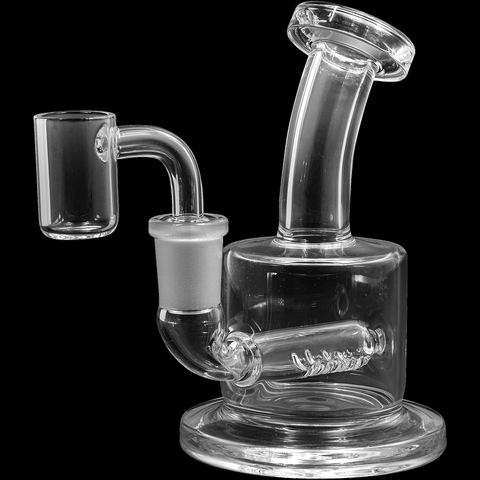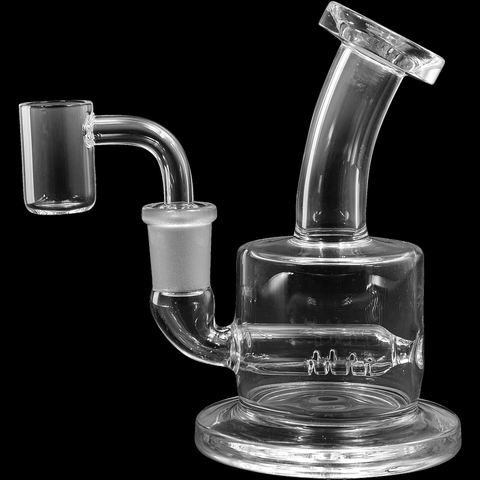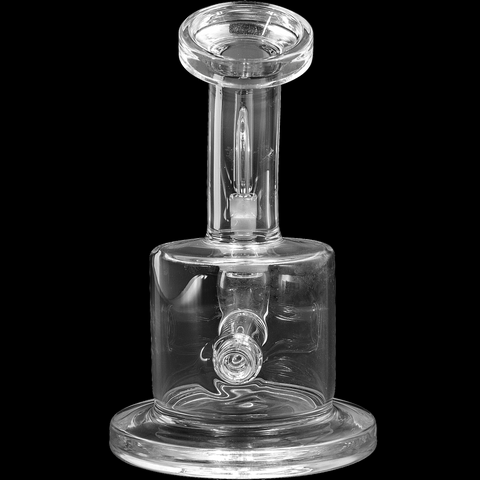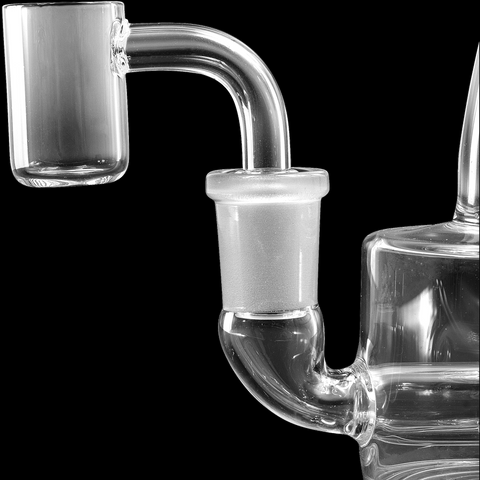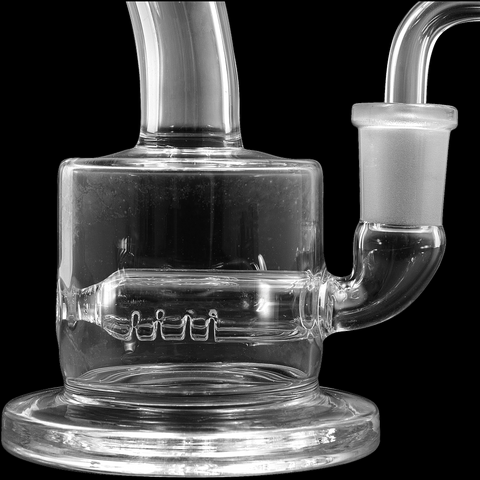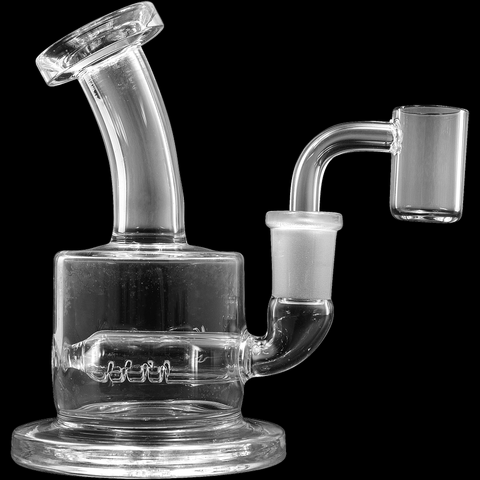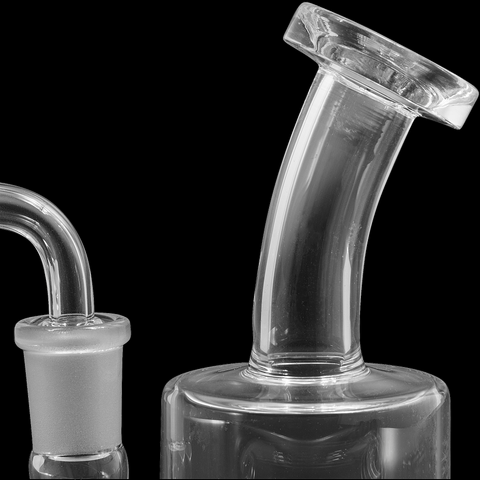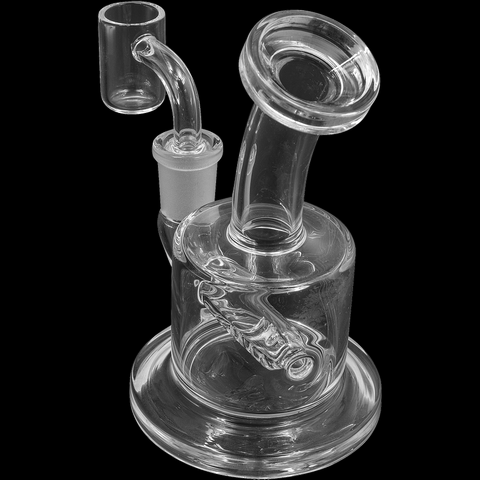 Glassic
Glassic Mini In-Line Banger Hanger
Embrace the power and convenience of the Glassic Mini In-Line Banger Hanger, an exquisite addition to any concentrate enthusiast's collection. Standing at approximately 5 inches tall, this barrel dab rig may be small, but it doesn't skimp on performance or quality. Whether you're a seasoned dabber or just starting, this compact rig will exceed your expectations.

Approximately 5 inches tall barrel dab rig
In-line diffused downstem
14mm female joint
Designed for concentrates
2-4mm male quartz banger 

(Banger style may vary based on availability)

Solid borosilicate glass

Designed in California, Handmade in China, and test by for quality
Key Features of the Glassic Mini In-Line Banger Hanger:
Compact 5-Inch Tall Barrel Dab Rig
Perfect for those on the go or seeking a more space-saving option, this compact barrel dab rig is designed to fit comfortably in your hand and travel bag.
In-Line Diffused Downstem
The in-line diffused downstem ensures a smooth and filtered hit every time. Enjoy the full flavor and effect of your concentrates with this specially designed feature.
14mm Female Joint
Equipped with a 14mm female joint, this bong is compatible with a variety of accessories, allowing you to tailor your dabbing experience to your liking.
Specifically Designed for Concentrates
Focused solely on concentrates, the Glassic Mini In-Line Banger Hanger is fine-tuned to provide an optimal and satisfying experience with your favorite extracts.
2-4mm Male Quartz Banger (Banger Style May Vary Based on Availability)
The rig includes a 2-4mm male quartz banger, known for preserving flavor and maintaining heat. Although the banger style may vary, the quality remains consistent.
Solid Borosilicate Glass Construction
Built with solid borosilicate glass, this dab rig not only looks sleek and stylish but also stands up to regular use with its durable nature.
Designed in California, Handmade in China, and Tested for Quality
A beautiful blend of Californian design inspiration and Chinese craftsmanship, this mini banger hanger is carefully tested to ensure it meets the highest quality standards.
Experience the Beauty of Small with the Glassic Mini In-Line Banger Hanger
The Glassic Mini In-Line Banger Hanger offers an incredible dabbing experience in a compact and aesthetically pleasing form. Whether you need a travel-friendly rig or just love the convenience of a smaller piece, this rig will impress you with its functionality and design.
Available now at our online smoke shop, this banger hanger makes a perfect addition to any collection or a thoughtful gift for a fellow concentrate aficionado. Order yours today and revel in the quality and style that only Glassic can provide!