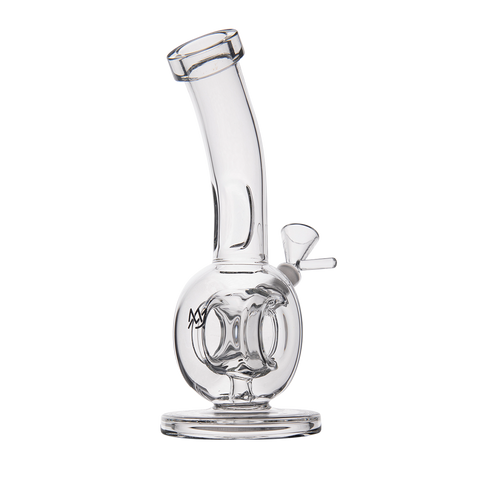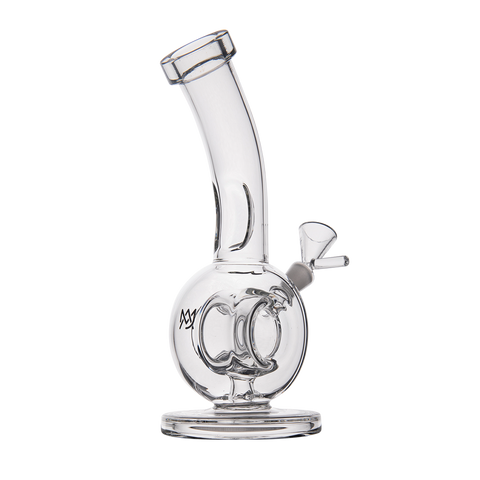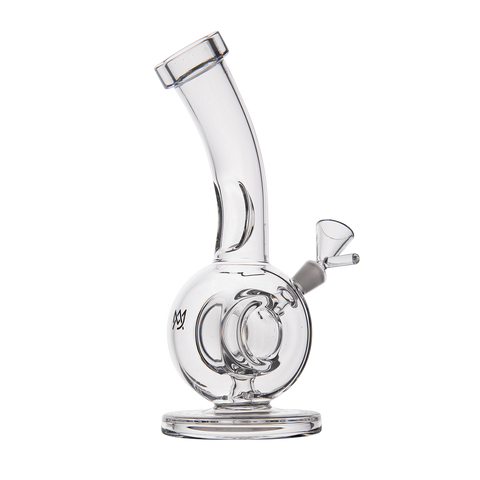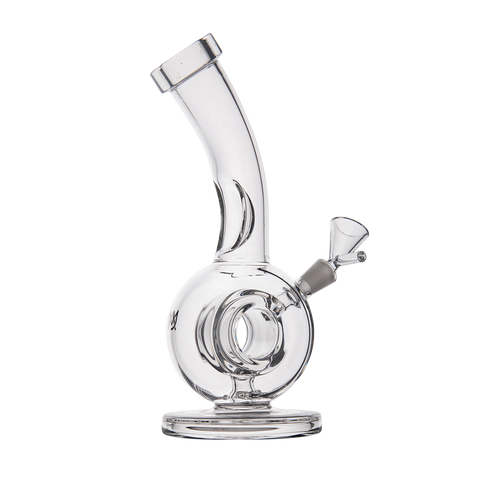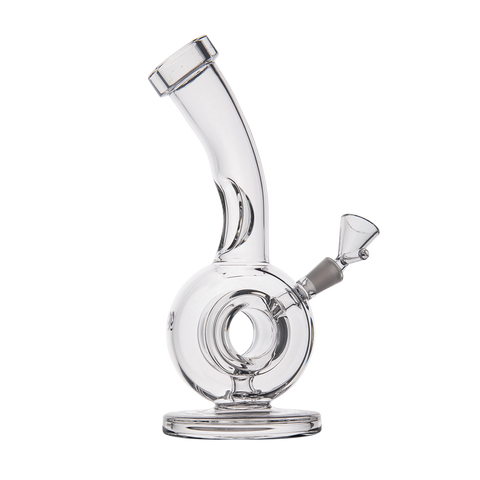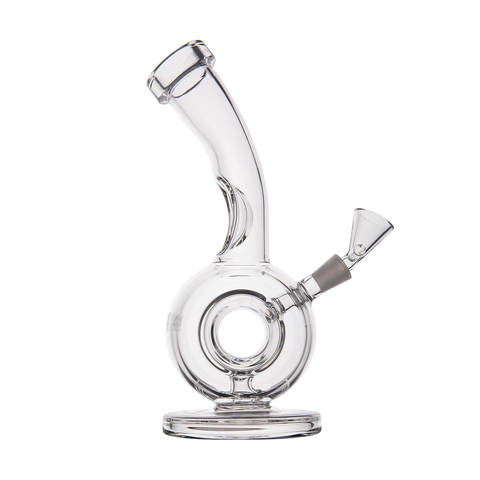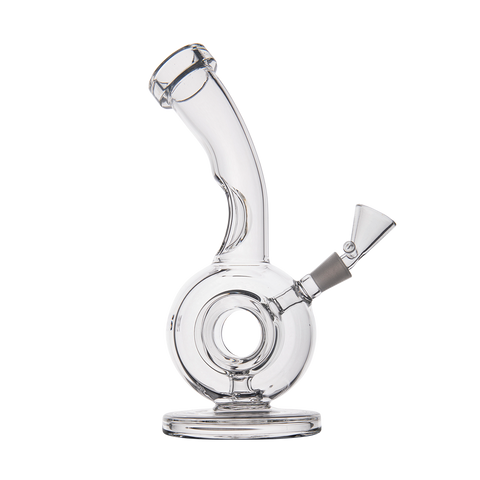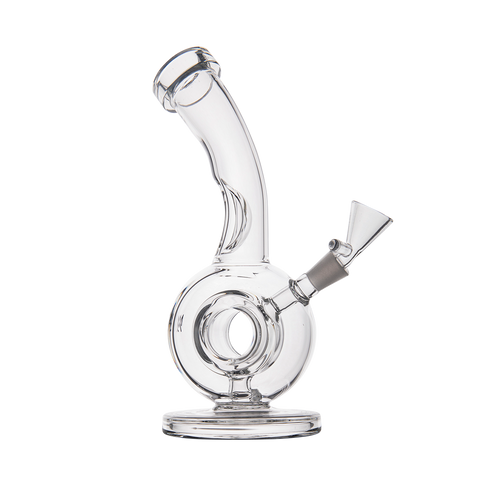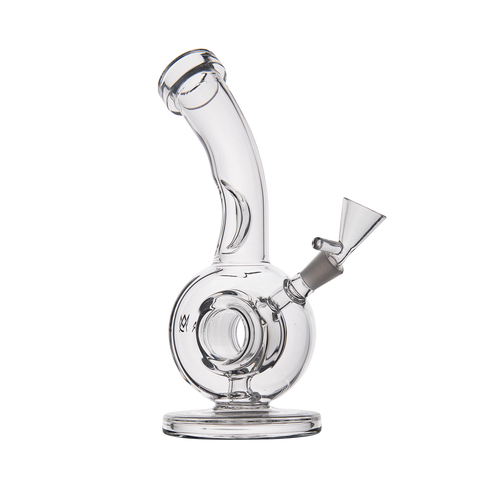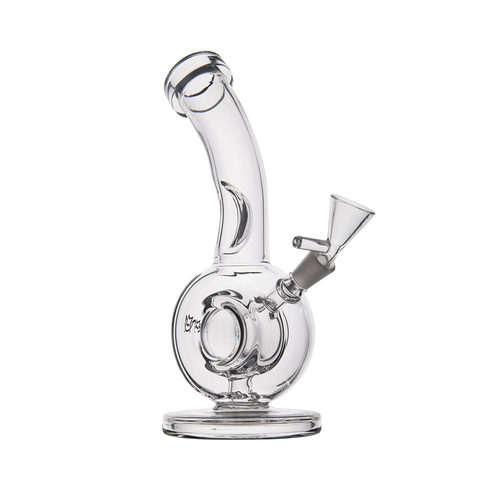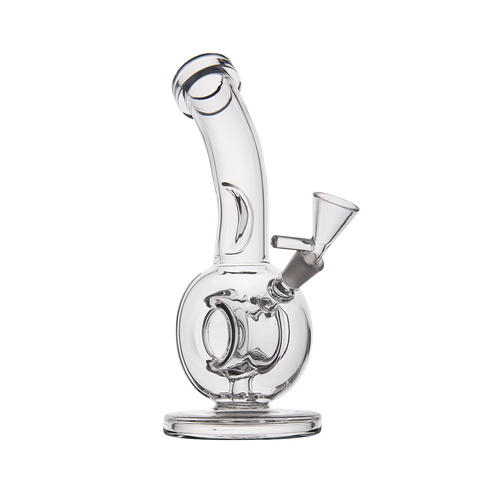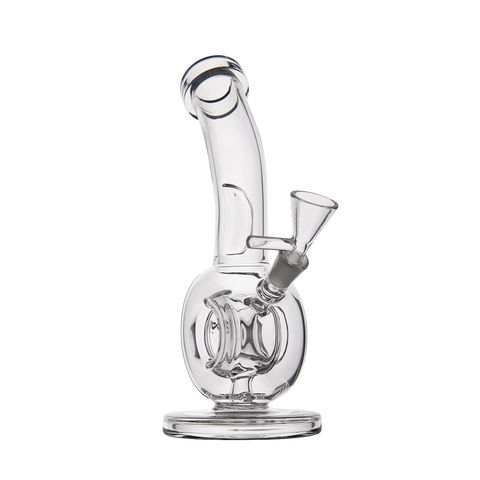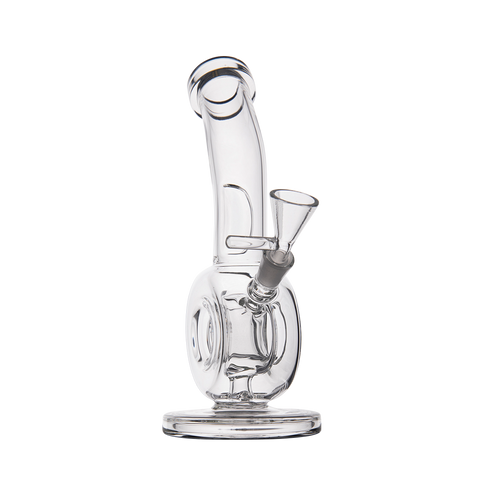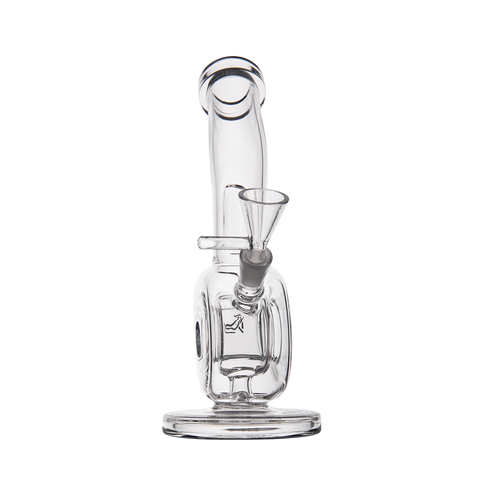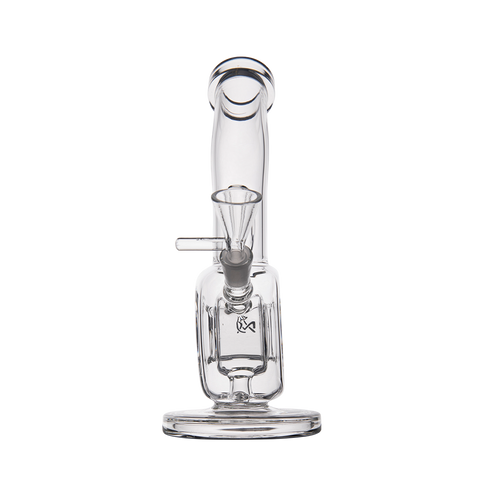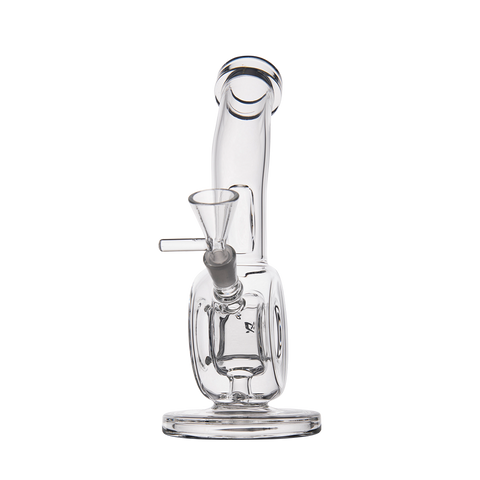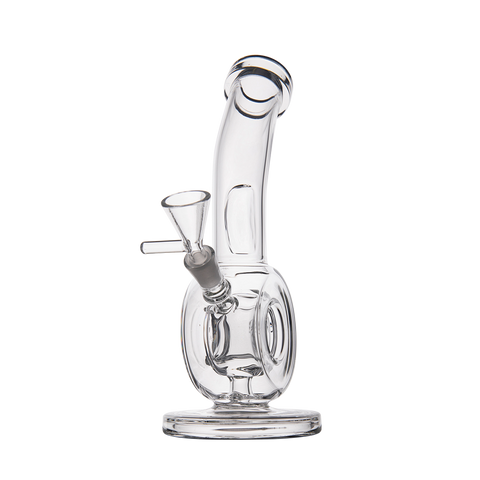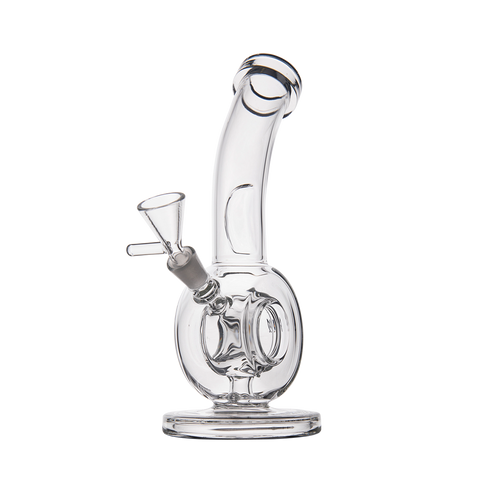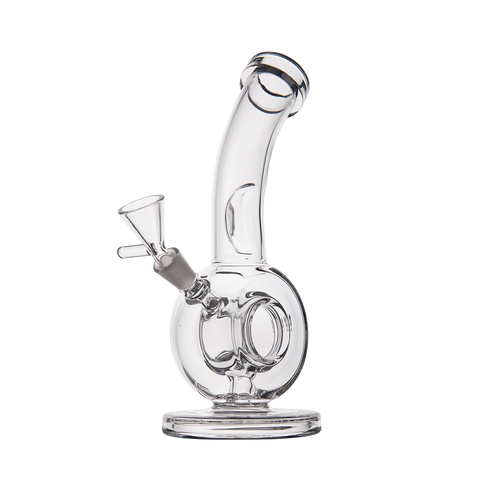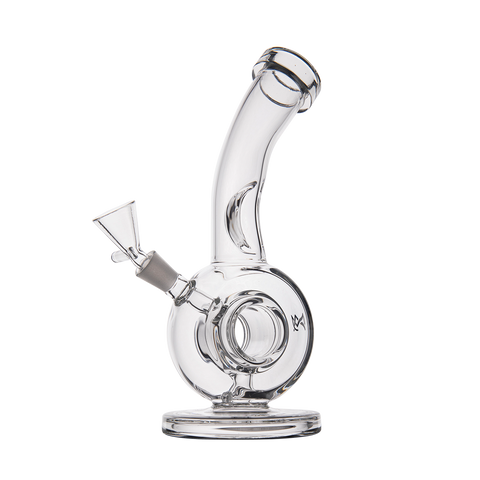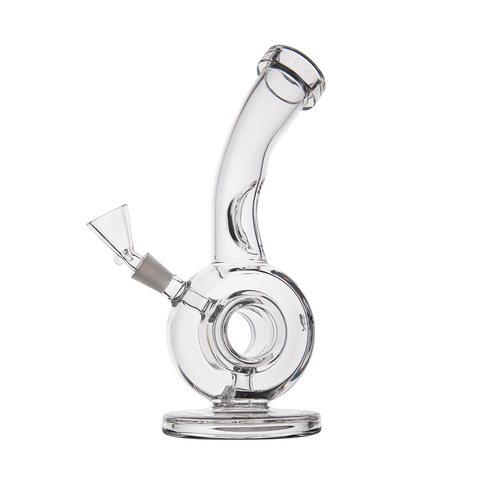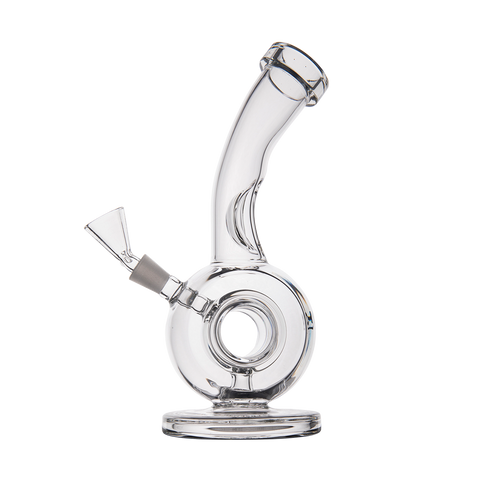 MJ Arsenal
Saturn Bong
Inspired by the mesmerizing sights of our solar system and hand crafted from 100% borosilicate glass, the Saturn Mini Water Pipe  is a compact yet powerful rig designed to elevate your smoking experience to interplanetary heights.

The Saturn's unique donut-shaped ring at its core stands out, ensuring a fascinating aesthetic. This one-of-a-kind design forces each hit through a water ring, providing maximum cooling and maintaining the integrity of the terps for a flavorful experience.

Constructed with care and precision, the Saturn doesn't just look good—it delivers powerful, smooth hits with each pull. Its distinctive filtration system channels plumes of smoke through a water-filled interior, offering a pure and flavorful puff every time. Its circular design doubles as a handle for easy gripping, and the wide base enhances stability, ensuring spill-free sessions.

Handcrafted to perfection, the Saturn Mini Water Pipe combines breathtaking design, functionality, and affordability in a compact, portable size. With MJ Arsenal's Saturn, expect a smooth ride towards uncharted highs, making it a stellar choice for both flower and oil enthusiasts. This cosmic dab rig is sure to become an integral part of your smoking arsenal.

Material: 100% Borosilicate Glass
Joint: 10mm
Dimensions: 8in x 3.75in x 3in

What's in the box:
Saturn Mini Water Pipe
10mm Flower Bowl

This product and all products on this site are intended and sold for legal purposes only.