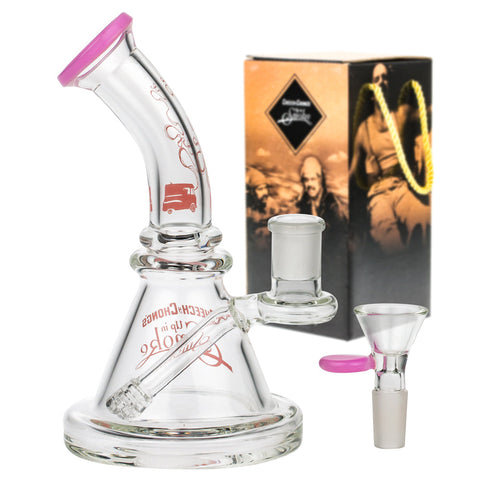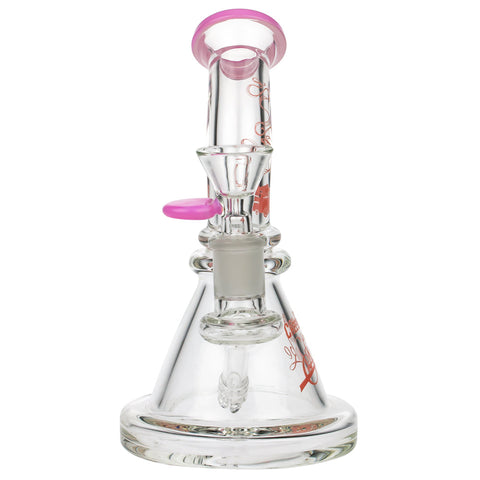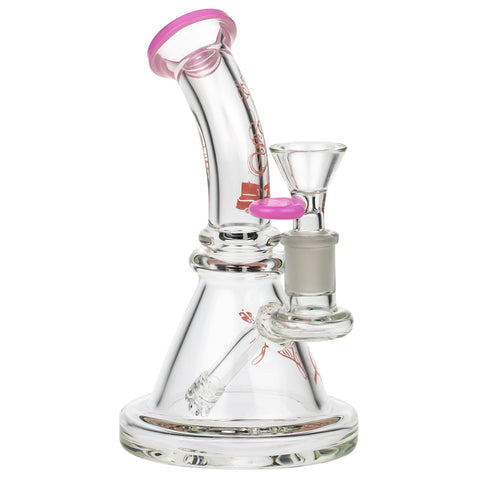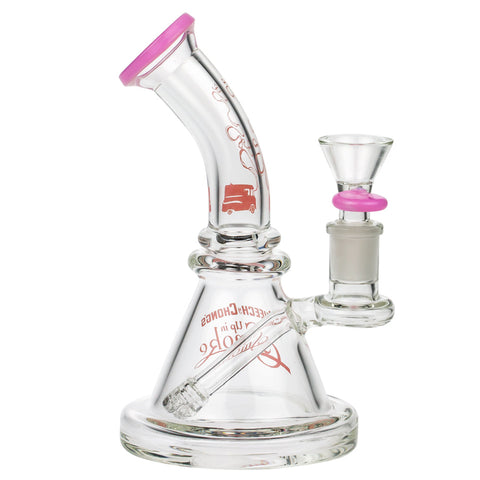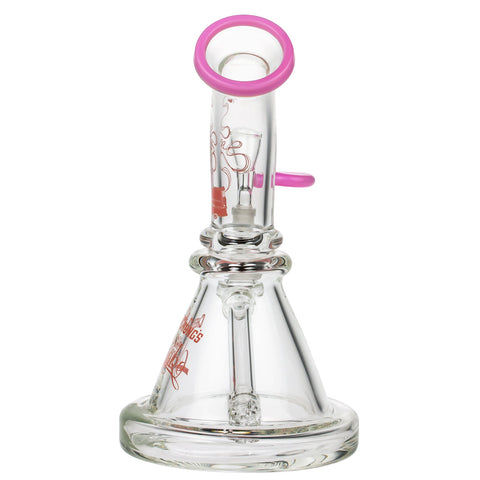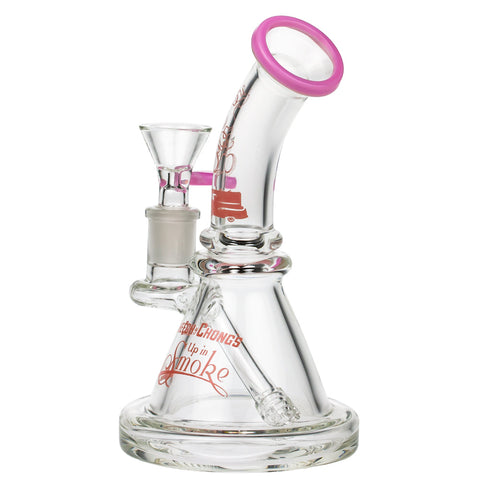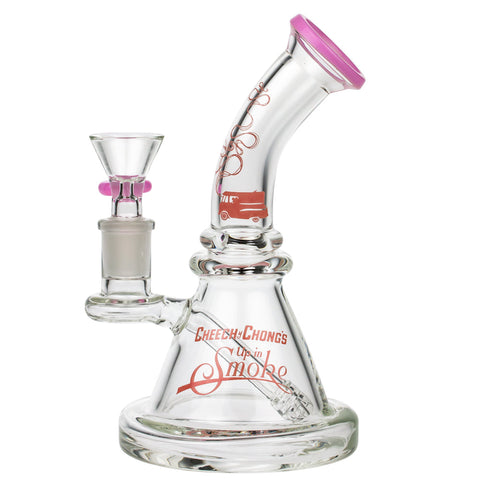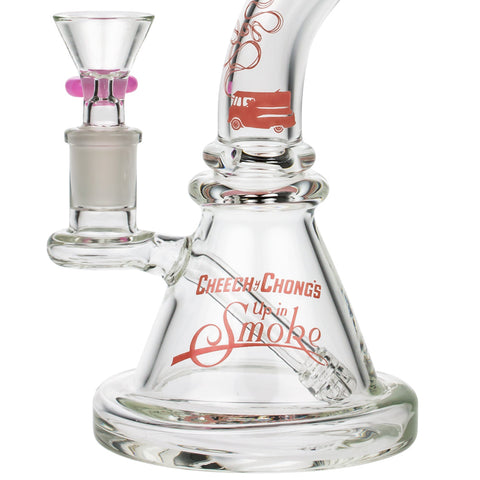 Cheech and Chong Up in Smoke
Strawberry 7" Water Pipe
Where Do You Put The Straw, Man?
This compact and durable beaker base water pipe called the 'Strawberry' is perfect for travel. Just pack this Cheech & Chong mini bong into your backpack or bag and head out the door.
The Strawberry Mini Beaker bong was made to celebrate the 40th anniversary of Cheech & Chong's hit stoner movie Up in Smoke. The bong has everything you need to start smoking right out of the box, except the dry herb; you'll have to supply that yourself. 
This bong is made of thick & durable borosilicate glass. It has a removable 14mm male bowl with a small air path to keep dirty ash from traveling into the bong water. The bowl also has a roll stopper-style handle for easy removal.
The Strawberry mini bong has a fixed, slitted diffuser downstem and a 14mm female joint. The submerged slits in the downstem pull the bubbly smoke into the downstem so you can enjoy smooth, cool hits that are easy on your throat. 
This clear glass bong features eye-catching Up in Smoke official artwork on the body of the piece and the curved neck. To make this piece stand out, there are matching color accents on the bowl handle and the rim of the flared mouthpiece. 
Don't be fooled by the size of this mini beaker bong. It never fails to deliver big, powerful hits that are smooth and flavorful. It's sure to become your go-to daily driver. It's the perfect size for solo seshes and sharing your favorite herbal strains with a couple of close friends. 
The Strawberry mini bong is available in a variety of fun color options. It comes packaged in a themed box. Get yours today.
Specifications

High-quality borosilicate glass
Perfect for dry herbs
Stable beaker base
Fixed slitted diffuser downstem
14mm male herb bowl with handle
Rimmed mouthpiece
Bent neck
Colored glass accents
Decorated with Cheech & Chong's decal